The Bermuda Volleyball Association [BVA] is getting set for its 26th annual Corporate Volleyball Tournament on Saturday, May 12th from 9.30am to 3.30am at North Village Community Club.
A spokesperson said, "The Corporate Tournament is a recreational, co-ed fundraising tournament for players of all levels. This event is open to non-BVA members and is intended to introduce new people to the sport of volleyball as well as provide groups/companies with the opportunity to participate in a community event together. The Corporate Tournament is a family friendly event featuring a KidsZone with bouncy castle, kids mini-volleyball, food & beverage stalls.
"How can your Company get involved?
Sponsor a Team [$320 per team]
Encourage 6 or more of your employees and spouses to play
Lunch provided for up to 8 people per team
Little or no experience necessary
Enjoy socializing with colleagues out of the office
Team building, fun & challenging / Support exercise & wellness
Sponsor a Net [$150 per net]
Net signs with your logo
Advertising on all tournament material [score sheets, schedules & pa announcements]
Sponsor a Team & Net [$450 for 1 team & 1 net]
Supporting employees
More advertising & increased marketing exposure
"Team registrations & net sponsorship registrations are to be completed online . Registration is open from April 1 through May 9, 2018. The rain date is Sunday, May 13, 2018. All registration fees must be submitted prior to the event. Following your on-line registration you will receive an invoice via email for payment.
"On the day of the event, your teams are encouraged to bring along Company banners, flags, tents to help promote your business. If you have any questions about this event or would like further information email bdavb@hotmail.com."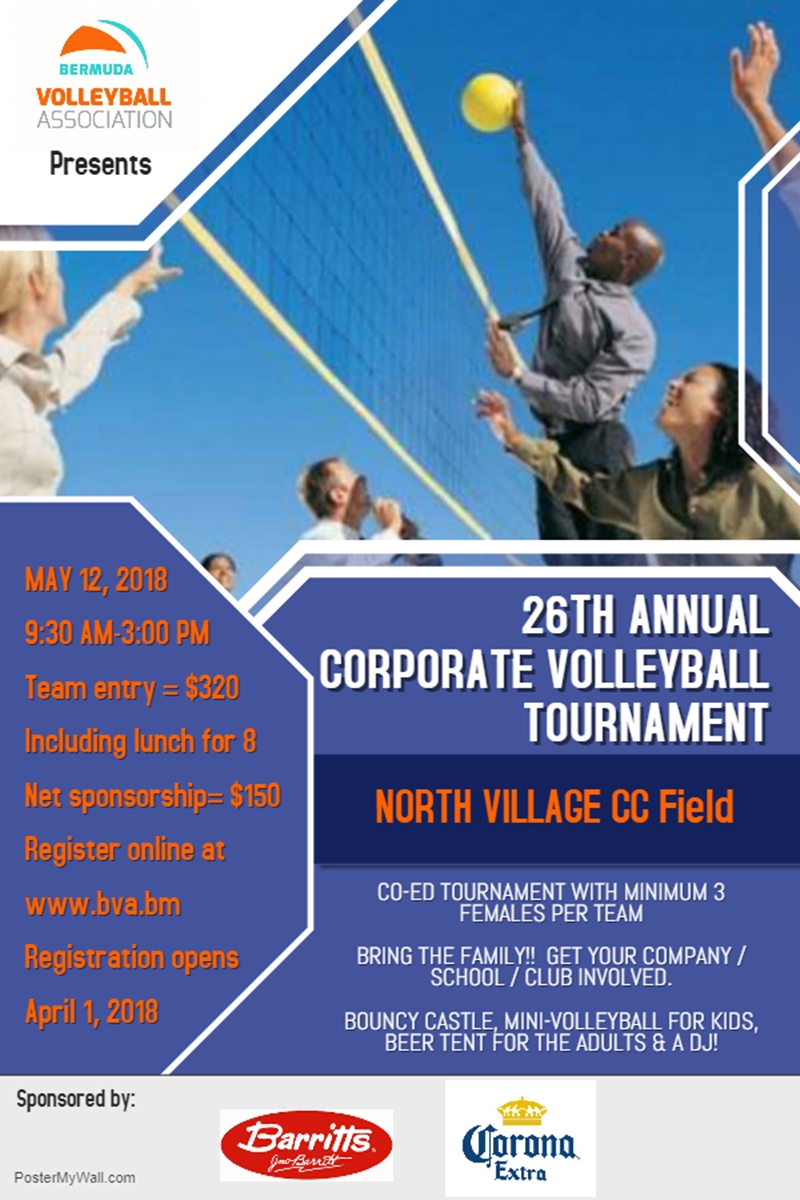 Read More About