One person has been arrested after police responded to two shootings this evening [Nov 28], the first involving two men on a motorcycle shooting at a residence in Warwick, and then 20 minutes later two men on a motorcycle shot at a man walking in the Happy Valley Road area – with the police confirming that there are no reported injuries from either incident.
A police spokesperson said, "The Bermuda Police Service responded to two firearm incidents tonight. The first incident took place on St. Mary's Road in Warwick at 7:46pm when two men on a motorcycle shot at a residence in the area, no one was injured and the suspects left the scene.
"The second incident took place at 8:05pm on Happy Valley Road where two males on a motorcycle opened fire on a male who was walking in the area. The suspects in this incident also left the scene.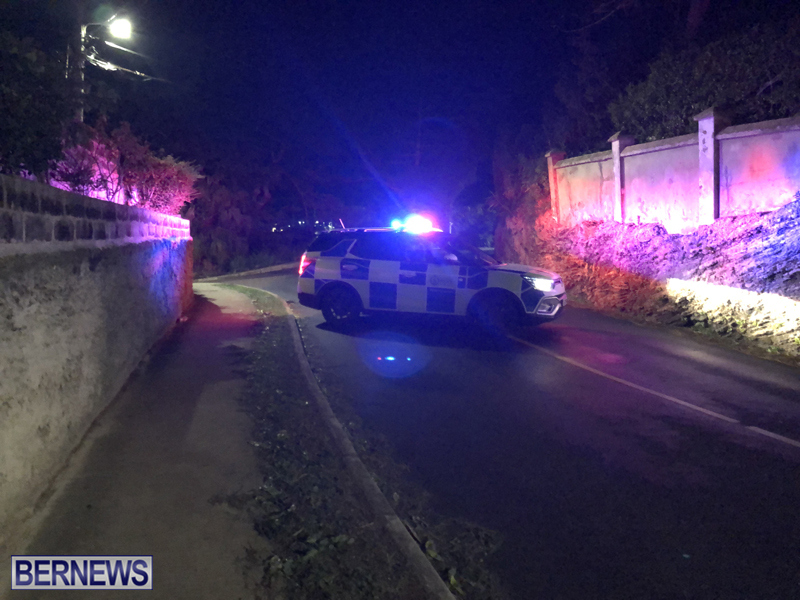 "It is unclear at this juncture whether or not these two incidents are related, and an active investigation into both of these incidents are now underway.
"Police are appealing for witnesses or anyone who may have seen two males on a motorcycle acting suspiciously to contact police on 2950011 or call the confidential Crime Stoppers hotline on 800-8477."
Update 9.27pm: The police confirm that "one person has been arrested in connection with tonight's firearms incident."
Read More About