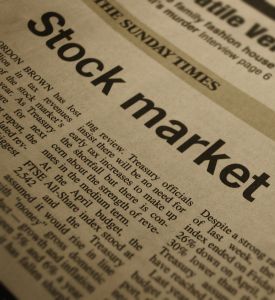 The Bermuda Stock Exchange is hoping to attract Canadian bargain hunters to some of the island's undervalued growth stocks.
Canada's "Globe & Mail" reports this morning that BSX president Gregory Wojciechowski was visiting Toronto last week trying to drum up business for Bermuda among Canadian investors.
Mr. Wojciechowski told the newspaper the domestic stocks listed on the exchange are inexpensive and offer healthy dividends. "These things are hugely undervalued," he says. "That's why they don't turn over."
"You can certainly make the case that it's undervalued," Jeremy Dyck, a broker at LOM Securities (Bermuda) Ltd., of local companies listed on the BSX.
Mr. Dyck, a financial analyst who specialises in Bermuda companies, told the paper: "I've been advising some clients … to take a look at some of these stocks at certain prices."
Stocks in the 15 Bermuda companies listed on the BSX are ideal for long-term buy-and-hold investors, provided you are "happy with a large dividend and you don't mind not having too much liquidity," he says.
The newspaper highlighted the Ascendant Group, the parent company of Belco, as a low-priced stock that might appeal to Canadian investors. "It trades for half of book value and sports a 4.4-per-cent yield, according to figures compiled by the exchange. The exchange's other two utilities also trade at a fraction of book, and one of them, KeyTech, has an even juicier 6.5-per-cent yield."
"Mr. Dyck believes Bermuda stocks as a group have been beaten down because the island's economy is heavily dependent on insurance and other financial industries, the businesses that have been hammered by the international banking crisis," reported the "Globe". "But there is one potential difficulty in buying Bermuda stocks. The country requires that 60 per cent of shares to be held by residents, restricting the amount available to offshore buyers."
Read More About