The Pink Beach Club on South Road, Tuckers Town is already seeing strong signs of Hurricane Igor, with powerful waves crashing up and over onto the hotel patio. The photos below were taken this afternoon [Sept 18], with Igor churning approximately 350 miles away from us, due to hit in just over 24 hours.
Wave starting to go over: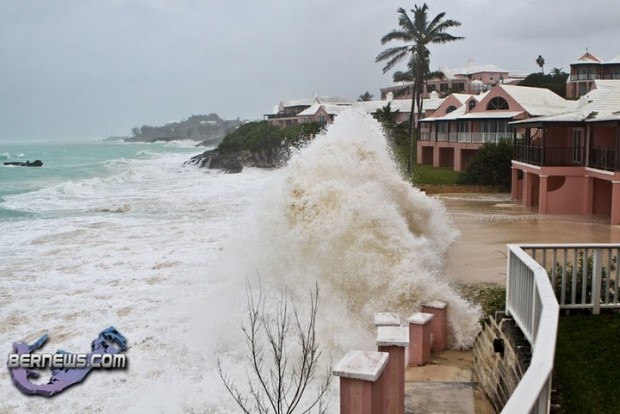 And explodes into massive spray: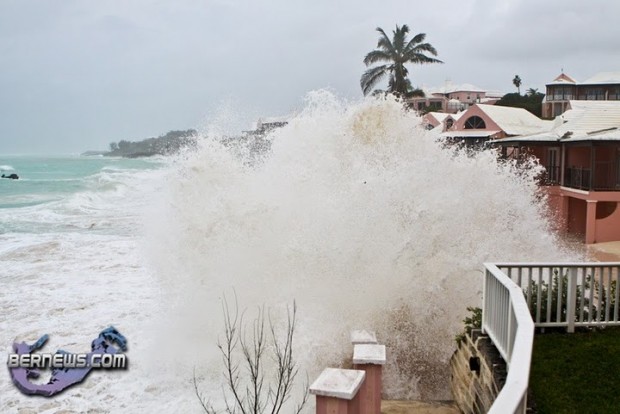 Water drickles over the patio area: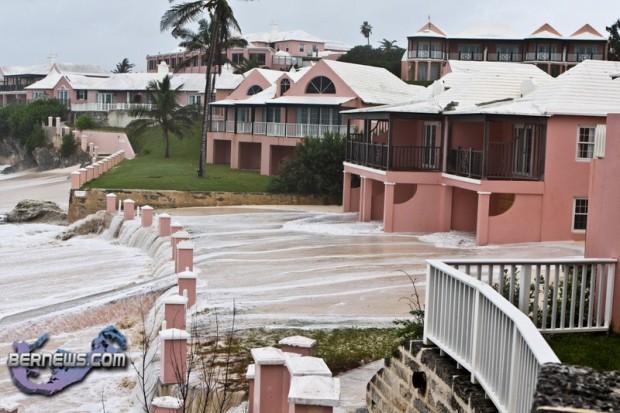 -
Click to enlarge photos:

For photos from this morning showing waves crashing onto the road click here, photos from this evening showing Spittal Pond flooding click here, photos from yesterday showing South Shore waves click here, for video from yesterday click here and for all our Hurricane Igor coverage click here.
[We would like to extend our thanks to the property management for allowing us access.]
Read More About
Category: All, Most Popular, News, News, Photos