Cousins Stuart and Kenneth Easton have more than a last name in common – both men drive the exact same model car, both of which are 43 years old.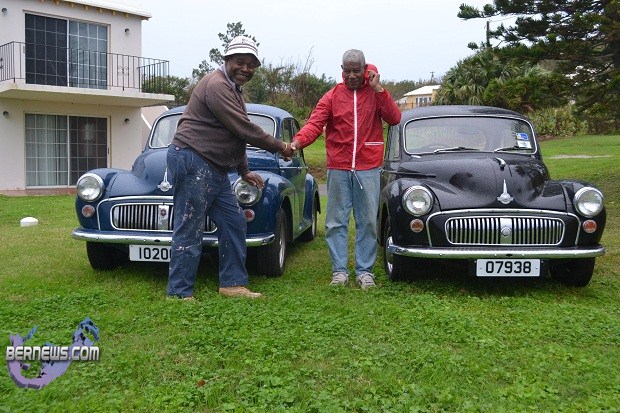 They both own Morris Minor cars, which they purchased back in the late 1960s. Both Eastons are the original owners of the cars, both have 1,000cc engines, and both cars still have the original engines. Kenneth Easton, pictured above on the left, owns the blue model – while Stuart Easton owns the black model.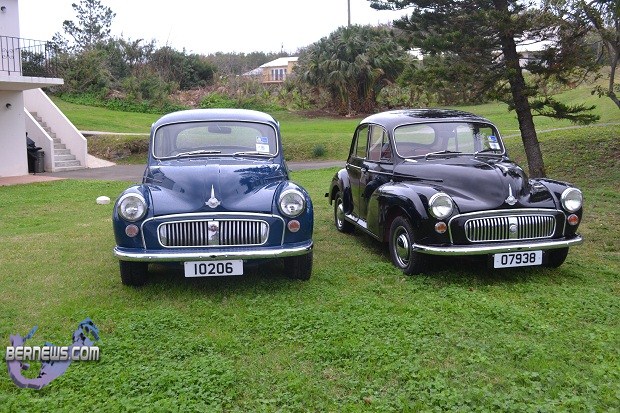 We asked Kenneth Easton [pictured below] who he lets drive his car, he laughed and said "me, myself and I". He said the car isn't a gas guzzler, and he takes care of the car by washing it, waxing and covering it, as well as avoids driving 'crazy' so as not to put excess wear and tear on the car. Mr Easton told us a car is very similar to your body – you take care of it, it lasts longer.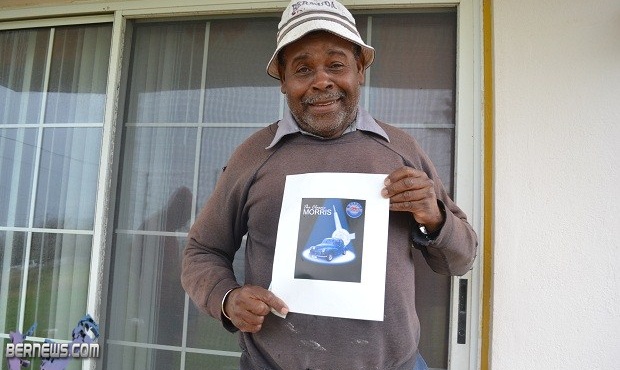 When asked how much the car originally cost when he purchased it brand new 43 years ago, Mr Easton laughed and said that was a long time ago, but he thinks it cost around £2,500 or so at that time.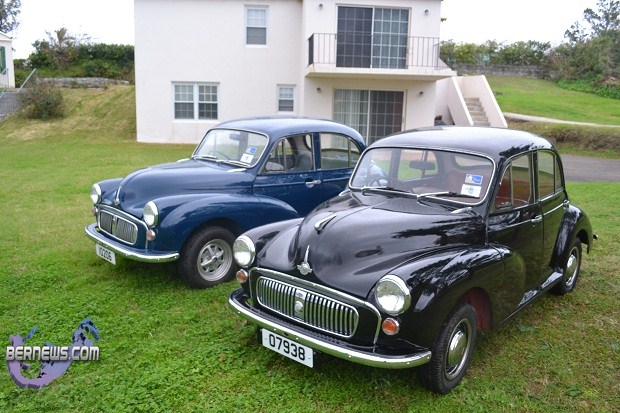 The Eastons said there was another Morris Minor on the road a few years back, and showed us a photo of the three cars together.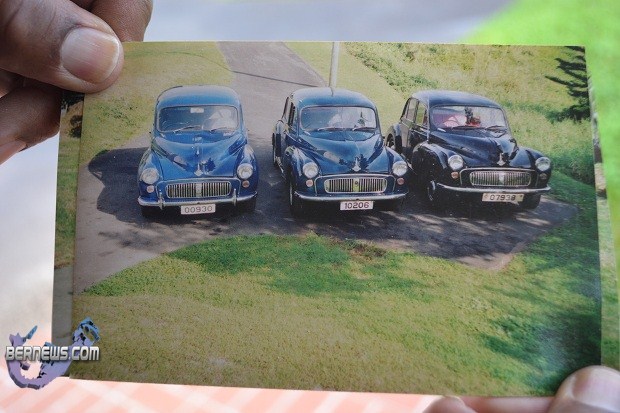 The Morris Minor is British model that was first sold in September 1948. Over 1.6 million were produced, mainly in the United Kingdom, and exported around the world including Bermuda. In 1961 the Morris Minor became the first British car to sell over 1,000,000 units, and a decade later the makers halted production of the cars, with the last model of the car manufactured over 35 years ago.
Read More About
Category: All, Cars/Bikes, Community, Most Popular, News, Photos