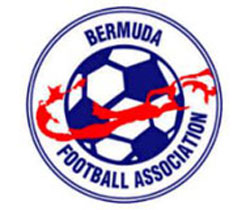 The Bermuda Football Association is in its last weekend of season competition for the 2010/11 campaign season.
Devonshire Cougars, one of the most decorated football clubs during past five years will be out to defend their first ever FA Cup final, when they meet Southampton Rangers in the finals of the FA Cup at the National Sports Centre, Sunday April 17th.
For Cougars, this has been a season in which they have been in the finals of the Dudley Eve Cup and the just concluded Friendship Trophy losing to North Village Rams on both occasions. This being the last Cup competition of the season, Cougars will be out to salvage some silverware for the year.
Southampton Rangers are looking to capture the prestigious FA Cup they last won some 28 years ago during the 1983/84 season. By all accounts, Rangers have found it hard to come by these past few seasons when they played in the finals of the Friendship Trophy losing on both occasions.
Last year, Cougars won their first ever FA Cup title, this year they look to recapture the glory as they would like to make it number two. As for Rangers, they have hoisted the Cup one and only time during the 1983/83 campaign year.
The BFA held their first ever FA Cup competition during the 1955-56 season. Bermuda Athletic Association (BAA) was the first Club ever to taste victory. Since then, 56 years have passed and in total 15 different Clubs have had the honor of becoming the champion of the most prestigious cup in football history.
Meanwhile, Pembroke Hamilton Club (PHC) hold the overall record with 10 titles to their credit, while Somerset Trojans (SCC) and North Village Rams (NVCC) are tied for second place with 9 victories and Devonshire Colts (DC) and Vasco DA Gama round out third place with 5 titles.
Read More About