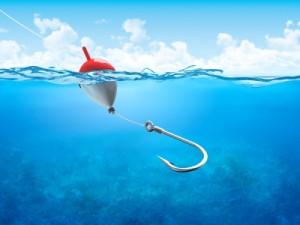 In the coming weeks, staff from the Department of Environmental Protection will be conducting a survey of recreational fishing activities in order to collect information about the fishing habits of this marine resource user group, with an aim to better manage Bermuda's fish stocks and to avoid their being overfished.
Department staff will be visiting shoreline areas to interview people who are fishing and also going out on the water to interview boaters. In addition, there will be a mail survey of boat owners.
This survey, which begins this month and will continue into September, aims to collect information on how often people fish, the types of fish they catch, and of how much of it they catch.
"We would also like to test the public's awareness of recent changes to the Fisheries Regulations introduced over the past year, and how they feel about them, and how well these new Regulations are understood," explained Director of Environmental Protection Dr. Frederick Ming.
"Since a survey like this is quite time-consuming, establishing a system whereby recreational fishers can regularly report their catches to the Department would allow for routine updates of the amount of fish being caught."
"This is why we've also included questions that deal with the reporting of catch. In order to take account of recreational fishing activities during the development of marine management plans, it would be useful to know the most popular locations for recreational fishing, and there is a map for people to indicate the areas where they frequently fish."
The information obtained from the surveys will highlight areas for future education and outreach campaigns to ensure that all fishers are aware of the Fisheries Regulations.
Also, marine resource managers will use the information from the survey to calculate the amount of different types of fish harvested by recreational fishers and determine whether the current regulations adequately protect vulnerable species from overfishing.
Minister for Environment, Planning and Infrastructure Strategy Walter Roban said: "It is hoped that the survey will open the lines of communication between the Marine Resources Section and the fishing public, and that greater interaction and consultation will enhance management of fisheries resources to assure enjoyable and sustainable fishing into the future."
The Minister added: "We are asking for the co-operation of the fishing public while conducting this survey, as the information gained will be used to the benefit of the whole community as well as the wider marine environment."
Read More About
Category: All, Environment