When the pastor of Restoration SDA church, Ulric Hetsberger, introduced the concept of giving away free gas as a way of helping people in this depressed economy, neither he nor his congregation realized how many people would show up.
More than $5,000 was given away in free gas yesterday [Sept.11] at the Warwick TigerMarket Service station. More than 250 families received help with approximately 200 cars served along with 50 cycles.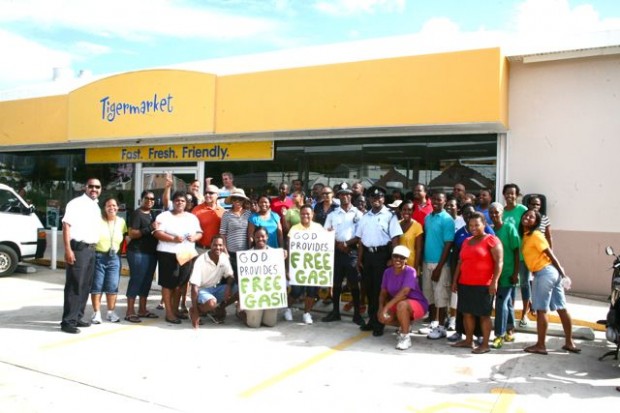 Hundreds of cars lined the road for several hundred yards in either direction and most people had one destination in mind, the Warwick TigerMarket. Scores of church members manned the pumps and cleaned windows while $25 of free gas was pumped into each car and many motor cycles.
The one hour event was extended as members put more money in the pot so as not to disappoint many who had been in line for long periods. However in the end, some did not manage to receive their gift.
The members were overwhelmed with the turnout and the kind sentiments from the public. Pastor Hetsberg mentioned how thrilled he was to have been a part of this program with his members, who also had a wonderful Sunday afternoon.
This was by far the most exciting event the Restoration Church, (established as a full church in February, 2011), has undertaken. The group is planning additional community service activities over the next 6 months.
Click to enlarge photos:
Read More About