The first meeting of the newly formed National Security Council was held yesterday [Mar.28], with a press conference after the event.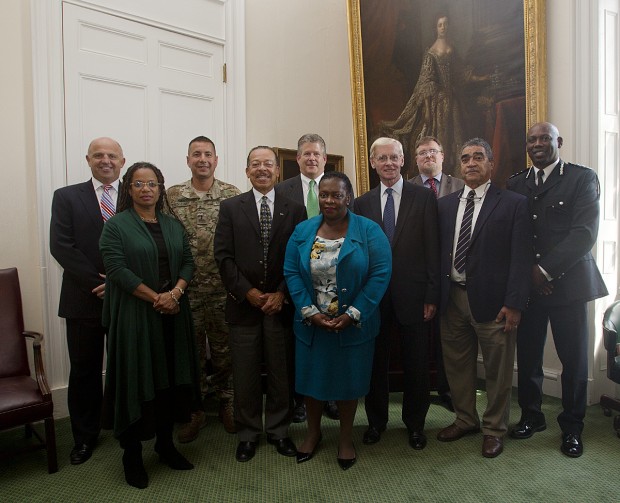 Last month a Government House press statement said the National Security Council will be established to discuss internal security matters with a focus on police resources.
The National Security Council will aim to meet every 2 months, and will consist of the Governor, Deputy Governor, Premier, Deputy Premier, Attorney General, National Security Minister, Commissioner of Police, Deputy Commissioner of Police, Commanding Officer of the Bermuda Regiment and one other Minister [or Junior Minister] to be nominated by the Premier.
Premier Cox said one of National Security Council's "benefit is it brings together key decision makers and opinion makers in the area of law and good order."
Governor Sir Richard Gozney said topics they discussed included the gangs, armed burglaries, security at and after football games, and witness protection.
Read More About