A specialist survey aircraft will fly at low altitudes over Bermuda today [May 17], taking high resolution aerial photography of the island, using a camera mounted in the fuselage.
As the public was advised in late March, an aerial survey of Bermuda is currently underway with the aim of providing current geographical data of the island.
Plane flying over the east end this morning: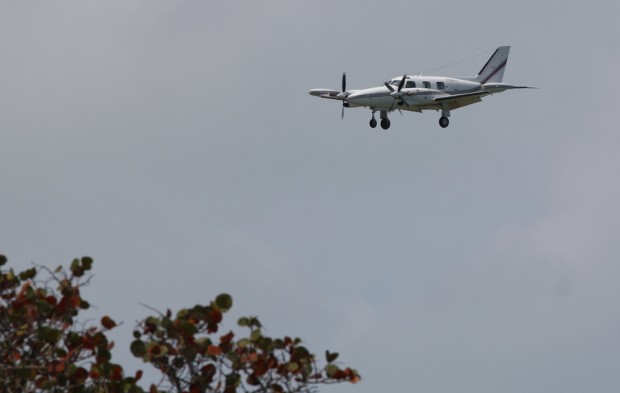 The Department of Land Surveys and Registration, under the Ministry of Environment, Planning and Infrastructure Strategy, commissioned the survey.
The Ministry issued a statement to advise the public of the low flying airplane, and said there is "no need for alarm."
Read More About