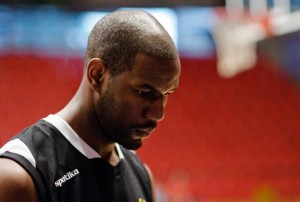 Great Britain may be forced to call up reinforcements ahead of the start of their pre-Olympic training camp this week after losing Ryan Richards and Bermudian Sullivan Phillips from their original 21-man squad.
Mr Richards, drafted two years ago by the NBA's San Antonio Spurs, has declared his intention to play for Jamaica, while Sullivan Phillips has been declared ineligible as he has played for Bermuda.
The Scotsman reports that Sullivan Phillips has left "officials red-faced" after it was discovered he was ineligible, as he had played in a senior game for Bermuda.
MVP247 also reported on it, saying "The withdrawal of the uncapped Phillips has been forced on Britain after it was discovered that he had played in a competitive international for his native Bermuda."
"After submitting the paperwork to FIBA, we found out that he'd played in a senior game for Bermuda," said British Basketball's performance director Chris Spice.
Mr Phillips is one of the few Bermudians to have played professional basketball, and was named to Great Britain's provisional men's basketball squad for the 2012 Olympics earlier this year.
The 6ft 6″ basketballer has played in England, Hungary, Czech Republic and Cyprus and has been twice been named as defensive player of the year in both Hungary and Cyprus. He signed with Slovakian team Prievidza last year.
Read More About