With 48 hours to go until the 2012 London Paralympic Games kicks off, the flags of all the competing nations have been raised above the Olympic stadium in a special ceremony. Bermuda's Jessica Lewis is in London preparing for the competition, and called it an "amazing moment" to watch the Bermuda flag be raised.
The Paralympic Games begin this Wednesday [Aug 29] and end on Sunday, September 9, 2012, with Bermuda to be represented for the first time in track and field by Ms Lewis. The 19-year-old posted the photo below on Facebook saying: "This is it! The Olympic stadium!! All the races I have been training for will take place here."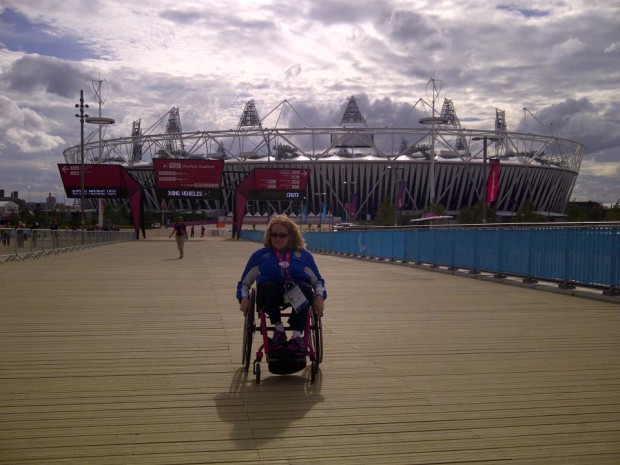 Lewis will represent the island in three events: on September 1st she will compete in the T53 100m, on September 6th she will compete in the T53 200m and one day later she will compete in the T53 400m. She goes into the Games ranked in the top 12 in the world in all three events.
She will become the first ever Bermudian track & field athlete to make a Paralympic appearance, and the fourth athlete from Bermuda to compete in a Paralympic Games, following after Kirsty Anderson, Phyllis Harshaw and Sandy Mitchell who all competed in Equestrian events.
When posting the photo below on Facebook showing her in front of the Bermuda flag, Ms Lewis said: "Bermuda has been officially welcomed to the London 2012 Paralympic Games! What an amazing moment watching the flag being raised!"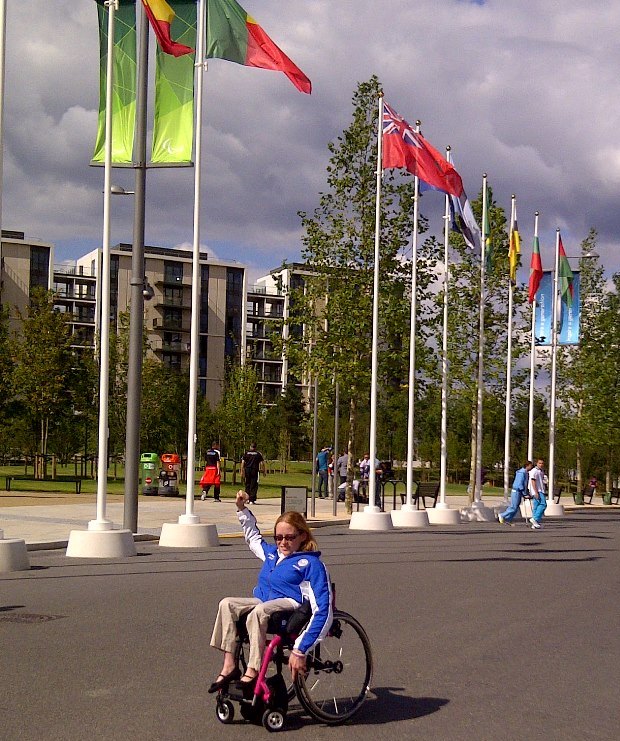 Lewis' mother Barbara Lewis said, "It was very emotional with many of us getting teary eyed behind our sun glasses." She said the flag raising ceremony included a wonderful poem about perseverance and champions. "The whole experience was amazing and made us so proud to be here," said Mrs Lewis.
Read More About