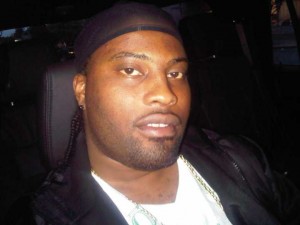 Two men appeared in Magistrates Court this morning [Dec 27] charged with the murder of David Clarke [pictured] in April 2011.
Darrion Simons [age 19 of Crane Lane, Pembroke] and Jahkeo LeShore [age 31 of Devon Springs Road, Devonshire] were both charged with the premeditated murder of David Clarke on 17 April 2011, and with using a firearm to commit the offence.
As the charges can only be heard in the Supreme Court, they were not required to enter a plea and were both remanded in custody.
A police statement after Mr Clarke's murder said: "The Police investigation so far has determined that Mr. Clarke had been travelling west on North Shore Road at about 10:30pm last night (Sunday 17th April 2011).
"Mr. Clarke had left a function at the Mid Atlantic Boat Club and was riding his motorcycle towards his residence which was less than 100 metres away from where this incident occurred.
"Mr. Clarke was targeted by two persons on a motorcycle who were also riding west on North Shore Road. They shot Mr. Clarke at close range. CPR was provided at the scene by an off duty EMT but sadly Mr. Clarke succumbed to his injuries."
Read More About
Category: All, Court Reports, Crime, News