At about 11am on Monday morning [Jan 28] the police responded to the Boaz Island area of Sandys, and a subject left the residence and has remained on the loose since that time. The police identified the person they are seeking as Christopher Duerr, and said he is believed to be armed.
Crowds of onlookers gathered across the street as the police scoured the Boaz Island area and vehicles exiting the western area were stopped and subjected to a search as officers searched for the suspect.
Officers could be seen conducting searches into the hours of darkness and police say armed patrols will be in the area continuing the search.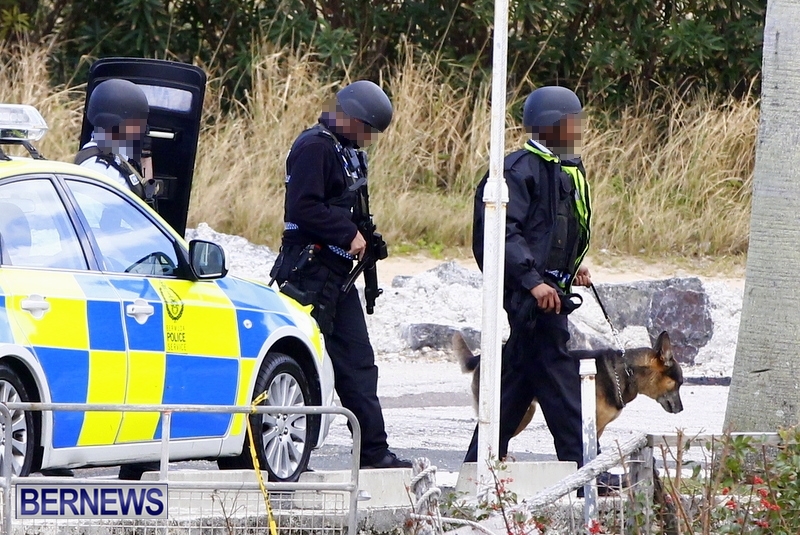 "Three other persons were arrested at the residence and are in police custody. A quantity of drugs and ammunition was seized from the house," said a police spokesperson.
"Anyone knowing the whereabouts of Mr. Duerr is urged to call 911 and report his location. We are advising the public to not approach Mr. Duerr and allow the police to make contact with him if seen."
Click to enlarge photos:
Read More About
Category: All, Crime, Most Popular, News, Photos