[Updated with video] Although BeachFest was technically being held at Snorkel Park in Dockyard, the majority of people appeared to keep up the tradition of heading to Horseshoe Bay for the first day of Cup Match.
When we stopped by both venues today [Aug 1] we were greeted by heavy crowds at Horseshoe Bay, and light attendance at Snorkel Park.
The scene at Horseshoe at around 5pm: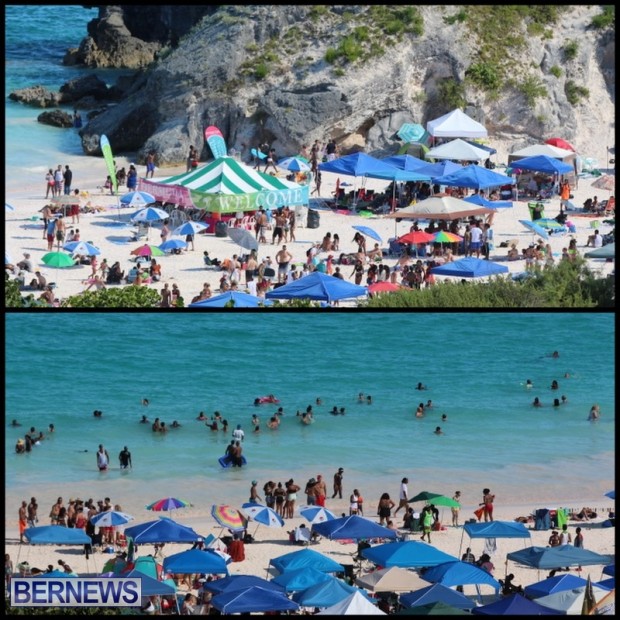 Last month BeachFest organisers Chewstick said they will host their 8th annual Beachfest Emancipation Celebration for the first time at Snorkel Park in Dockyard.
They made this "unexpected move due to severe financial challenges, exasperated by tight timelines, and an increasing event budget due to the sheer scale of such an unprecedented event."
Chewstick, a charitable organisation, said they are already working towards the 2014 event, saying: "all agencies and stakeholders are committed to ensuring this never happens again and that Beachfest is positioned to be a globally recognized, signature Bermuda event."
The scene at Snorkel Park at around 6pm: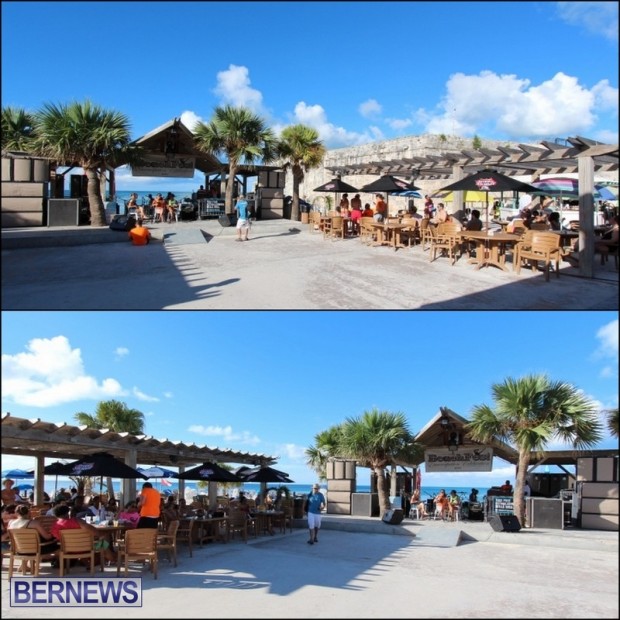 The original announcement prompted over 75 comments on the article, with some locals saying they objected to the entry fee, others saying the tradition has always been to go to Horseshoe, while some pointed out Chewstick is a registered charity and has to work within their means.

Update 7.57pm: Chewstick's Gavin Smith said that the event had a "bit of a slow start," but will continue through the evening with the "party going through the night."
He said it was unfortunate they could not get back down Horseshoe this year, but "these types of events cost $100,000 to do, and if you don't have the money you can't do it."
Mr Smith thanked the sponsors for sticking with them, wished everyone a good Cup Match, and said they will be back at Horseshoe next year.
Update Aug 2: Judging by various photos on social media, Snorkel Park appeared to have far more people attend in the late evening.
Read More About
Category: All, Entertainment, News