Always a popular setting for fiction of all varieties, Bermuda will provide the backdrop for a new thriller by author Drake Braxton, following the story of two men for whom a vacation intended to enrich their romance ends up nearly costing them their lives.
Vacation From Hell is the first in a planned series of thrillers revolving around the hectic life of one Donovan C. Plummer, a prominent Washington, D.C. journalist who struggles to balance his dedication to his work with his often troubled love life. With an important deadline behind him and a story exposing the homosexual liaisons of a conservative senator set to be published, Plummer commits to a seven day cruise, destination Bermuda, in order to prove his commitment to and willingness to set aside time for his boyfriend Chet.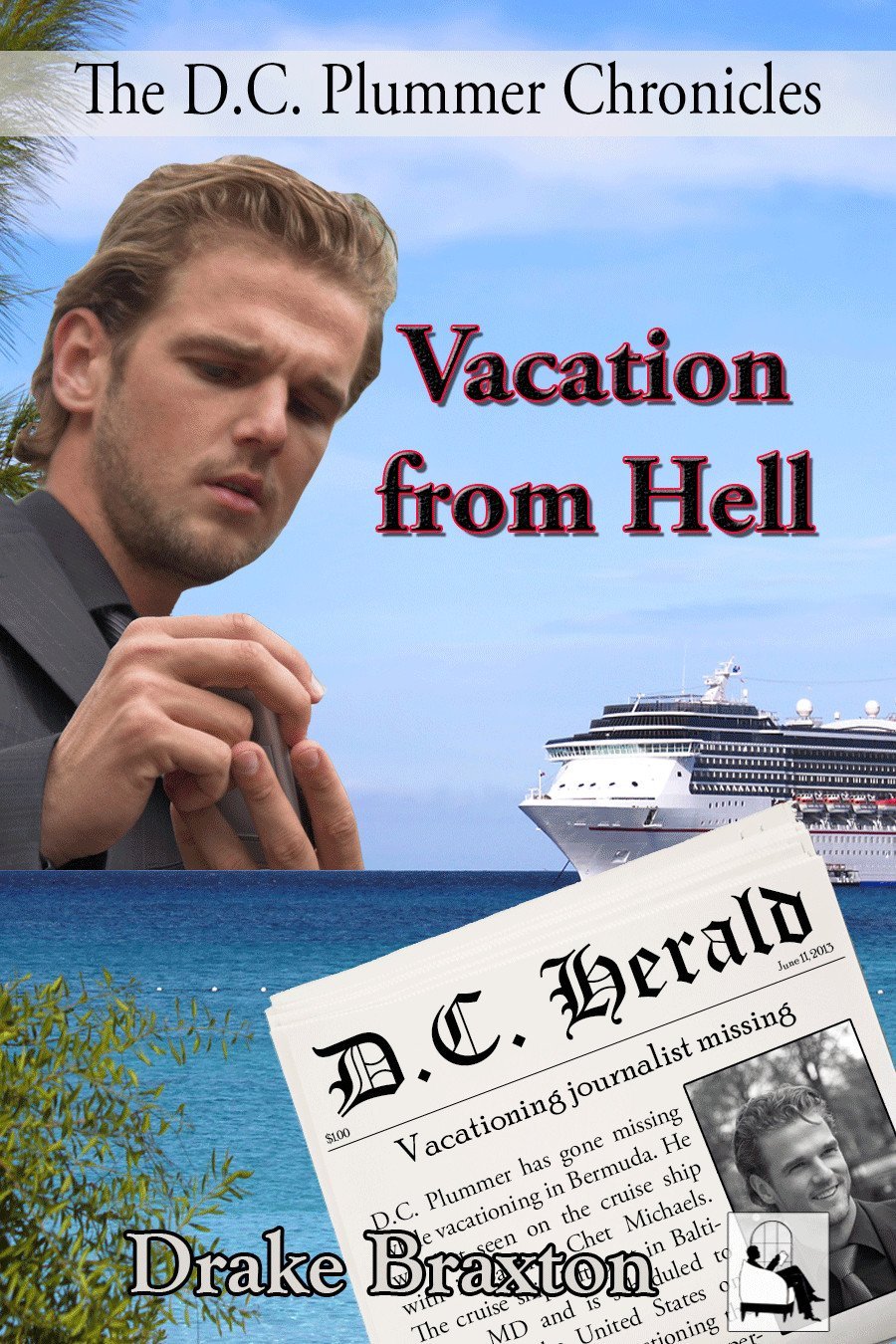 Unfortunately, death threats resulting from the writing of that story follow the pair from D.C. to Bermuda, turning their planned romantic getaway into a struggle to survive.
Early reviewers agree that the fast-paced action and constantly twisting plot in Vacation From Hell make for a fun, suspenseful book that will leave readers longing for the next installment in the D.C. Plummer Chronicles, a series which will continue to feature the lead character in the midst of political intrigue and journalistic dedication, with a constant backdrop of gay romance.
Video: Official "Vacation From Hell" Book Trailer:
The introduction of Vacation From Hell comes hot on the heels of another gay romantic thriller with a direct Bermuda connection, with Jordan Castillo Price's Turbulence released only last month.
Set almost entirely in Bermuda, with various locations around the island playing prominent roles in its plot, Turbulence is a thriller in a similar vein, mixing gay romance and a suspenseful story in order to create a truly unique page-turner that has earned praise from reviewers.
Causing the book to stand out even further is the fact that Price conducted all of his research on the island virtually, publishing it without ever having traveled to Bermuda.
While neither is likely to feature Bermuda again in its respective plot line, both the D.C. Plummer and Turbulence series are expected to continue through several more novels as their authors continue to tell the stories of their characters and their adventures.
Read More About
Category: All, Entertainment