Legendary civil rights icon Nelson Mandela, who endured 27 years in prison for fighting against apartheid, died today. He was 95 year old.
Considered the founding father of South Africa's multiracial democracy, Mr Mandela was hospitalised on June 8 for a recurring lung infection, and was released recently.
The former president and Nobel Peace Prize winner is believed to have suffered damage to his lungs while working in a prison quarry. He contracted tuberculosis in the 1980s while being held in jail on the windswept Robben Island.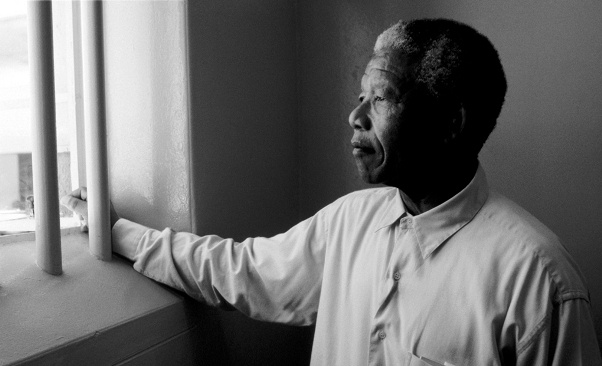 Revered around the world for leading the fight against white minority rule in South Africa, Mr. Mandela suffered through 27 years of imprisonment at the hands of the apartheid government.
In 1963 Mr. Mandela joined nine others on trial for in what became known as the Rivonia Trial. Facing the death penalty, he told the Court: "I have cherished the ideal of a democratic and free society in which all persons live together in harmony and with equal opportunities. It is an ideal which I hope to live for and to achieve. But if needs be, it is an ideal for which I am prepared to die."
In June 1964, Mr. Mandela was sentenced to life imprisonment. He spent the first 18 of his 27 years in jail at the brutal Robben Island Prison. Confined to a small cell without a bed or plumbing, he was forced to do hard labour in a quarry, and could only receive a letter once every six months.
On 11 February, 1990, Mr. Mandela was released from prison after serving 27 years. Hundreds of thousands of supporters lined the streets to celebrate his release, and his release was broadcast around the world.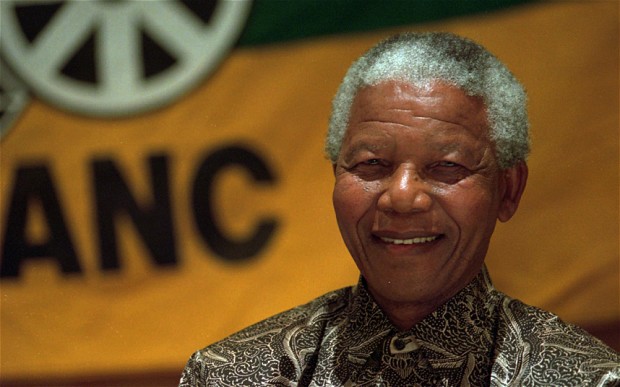 In a speech frequently drowned out by roars from the crowd, Mr. Mandela said: "Today, the majority of South Africans, black and white, recognize that apartheid has no future. It has to be ended by our decisive mass action. We have waited too long for our freedom."
In 1994, Mr Mandela was sworn in as the country's president after over three centuries of white minority rule, becoming the first black president of South Africa. He served one term, and after leaving office continued to be a voice on the world stage for developing nations, human rights and the fight against AIDS.
Mr Mandela retired from public life in 2004 and was rarely been seen at official events since. He last appeared in public during the World Cup in 2010, and despite being out of the public eye, he remained a pivotal figure, with his name intricately linked to South Africa's fight for freedom.
In his autobiography "Long Walk to Freedom," Mr Mandela said: "No one is born hating another person because of the colour of his skin, or his background, or his religion. People must learn to hate, and if they can learn to hate, they can be taught to love, for love comes more naturally to the human heart than its opposite."
Widely regarded as hero around the world, there is no doubt Bermudians will be joining with those in South Africa and around the globe, as the world mourns the loss of an iconic human rights figure.
In a 1994 interview for a documentary, Mr Mandela said, "Death is something inevitable. When a man has done what he considers to be his duty to his people and his country, he can rest in peace. I believe I have made that effort and that is, therefore, why I will sleep for the eternity."
Update 10.55pm: Tributes to Mr Mandela from Premier Craig Cannonier, Opposition Leader Marc Bean, the Bishop of Bermuda Rt Revd Nicholas Dill and more can be found here.
Read More About