The group that launched a petition calling for the Government to hold a referendum on casino gambling has reminded the public about the referendum, saying that in addition to the e-petition, the petition is also available for signing at Rock Island Cafe, Kirk's Jewellers, BIU Headquarters and BIU Gas Station.
During the run up to the 2012 General Election the OBA pledged to hold a referendum, however in December 2012 Premier Craig Cannonier announced that instead of holding a referendum on gambling, the matter will be decided by a vote in Parliament.
Earlier this month the group launched the petition calling for a referendum, with organisers including former Independent political candidate Jonathan Starling, former UBP Leader Kim Swan, BEST Chairman Stuart Hayward and Michael Ashton.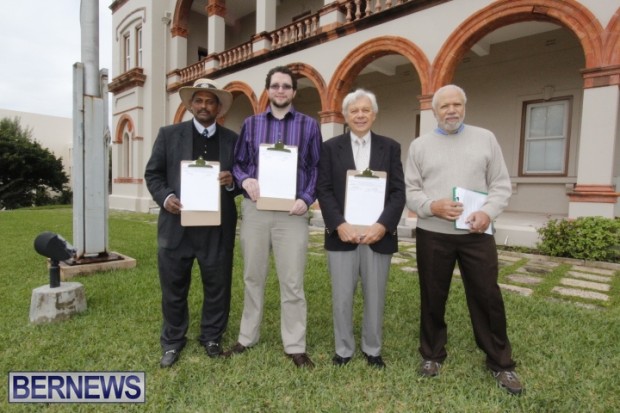 A spokesperson for the group said, "Referendum for Bermuda would like to remind the public that the petition for a referendum on casino gambling, as promised by both parties during the 2012 General Election, is a non-partisan initiative.
"The petition does not take a position for or against casino gambling.
"It is our belief that a referendum on casino gambling is the right thing to do, in as much as it provides a credible vehicle to settle the issue of casino gambling in Bermuda, one way or the other.
"The lead-up to a referendum allows for a truly objective educational campaign involving both for and against campaigns, giving Bermudians the best chance to make an informed decision for or against casino gambling, with awareness of both the short and long-term consequences of their decision.
"Petitions may currently be signed at the following locations:
Rock Island Cafe on Reid Street
Kirk's Jewellers on Front Street
BIU Headquarters on Union Street
BIU Gas Station on Dundonald Street
"There is also an online petition available through our website.
"Petition sheets have also been distributed to all OBA and PLP MPs through envelopes dropped off at their respective party headquarters, along with email notifications that their petition sheets are there.
"This is because constituents throughout the island have contacted us about signing the petition, and we thought it only right that our representatives serve as a conduit for collecting signatures from their constituents.
"Petition sheets have also been provided to both party offices so that party members of both parties may have an opportunity to sign the petition."
Read More About