Two fishery research boats from Europe visited Bermuda this weekend, with Danish fishery research vessel Dana and German fishery research vessel Walther Herwig III stopping at Penno's Wharf in St George's.
The Danish boat Dana left on Saturday [Mar 15] afternoon, while the German fishery research vessel Walther Herwig III is scheduled to depart on Sunday afternoon.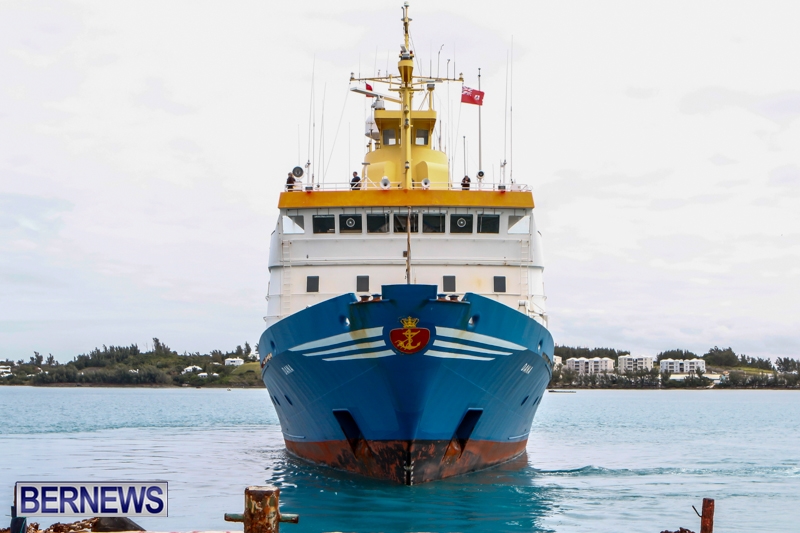 The Walther Herwig III is used in sea areas with deep offshore fishing, utilizing pelagic and bottom trawl nets, biological sample trawl and plankton nets as well as oceanographic sensors. The 64.50m boat has 7 laboratories and carries 21 crew and 12 scientific personnel.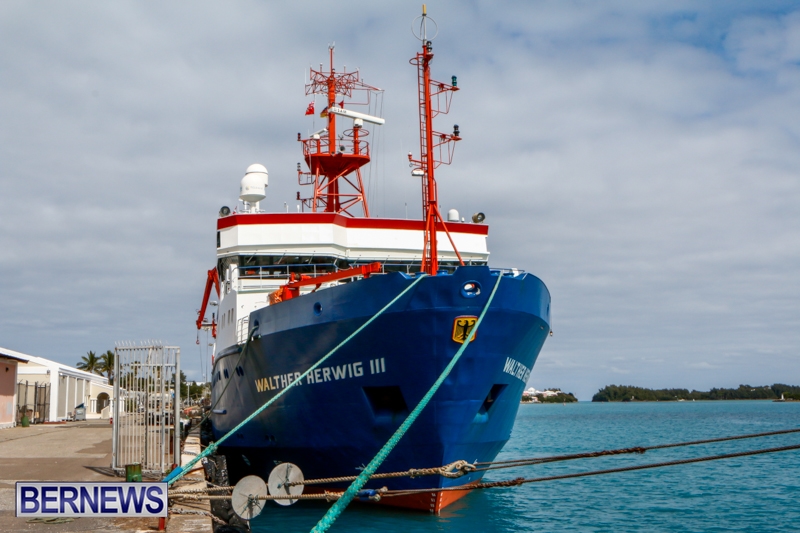 Dana has five laboratories provided with extensive and wide-ranging scientific equipment for analysis and measurements as well as different tools for trawl fishing, water sampling and sampling from the seabed, and houses a total of 38 scientists and crew in single cabins.
Click to enlarge photos:
Read More About