[Updated] An airplane is set to make an emergency landing at the airport this afternoon [May 11] with emergency personnel presently on scene. As of this writing, 2.51pm, the plane has not landed and can be seen circling in the distance.
Police Media Manager Dwayne Caines said, "All emergency protocols are presently going into place including the closing of the Causeway until the matter is under control."
Update 3.02pm: The plane — a military aircraft — has just landed safely.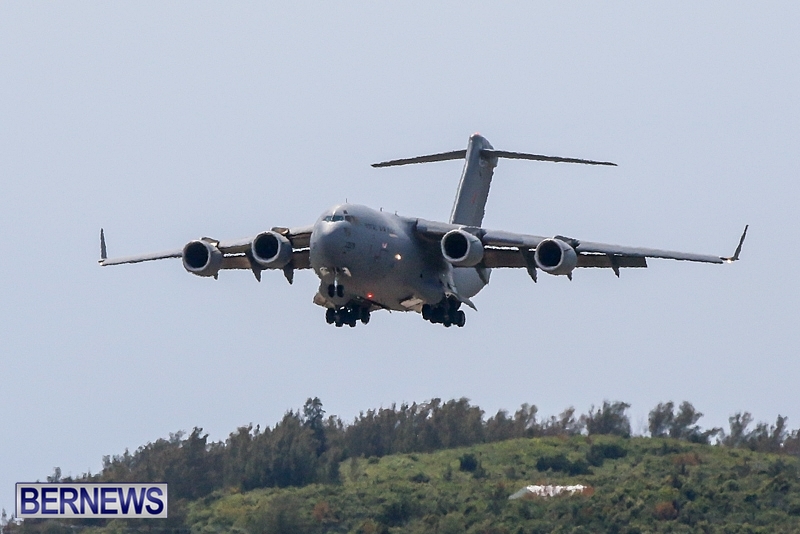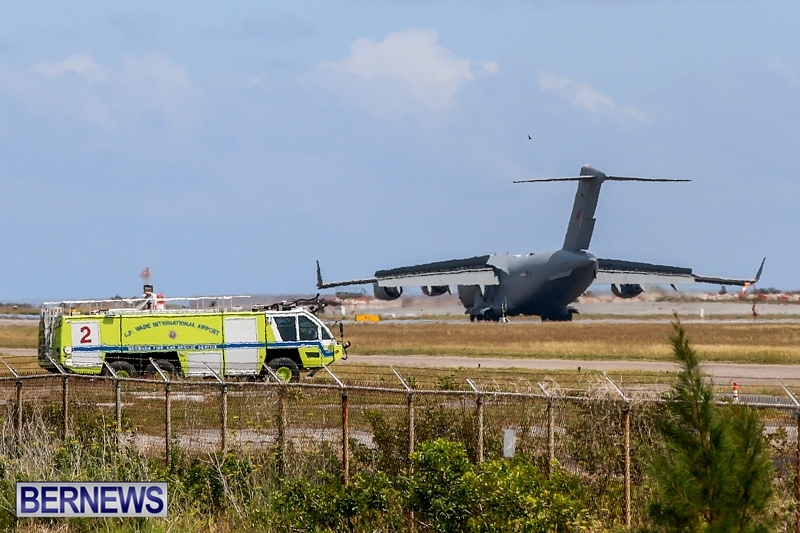 Update 3.06pm: Mr. Caines said, "The plane is now down safely, without incident and the Causeway is now open."
Update 3.59pm: Video of the plane landing added below
Update 11.12pm: Fire Service spokesperson Leonard Davis said, "A Royal Air Force C-17 declared an emergency today due to the aircraft experiencing avionics failure. The pilot of the aircraft flew over the airfield numerous times in an effort to get a better visual of the runway due to the avionics malfunction.
"The Fire Service responded to the scene with six vehicles in a standby position for a quick response. Once the aircraft landed safely, the Fire Service provided a follow me procedure to Apron 6 where the aircraft is now resting safely."
The aircraft will remain in Bermuda until the avionics malfunction is resolved.
Click to enlarge photos:
Read More About
Category: Accidents and fires, Airport/Planes, All, News, Photos, Videos