The Alpha Phi Alpha Fraternity, Epsilon Theta Lambda Chapter hosted its 13th annual Alpha Beautillion on Sunday [June 8] with Berkeley's Ryan Robinson Perinchief winning first place, securing a $5,000 bursary.
The Alpha Beautillion is a rite of passage program for high school male seniors designed to inspire and stimulate academic excellence, community service, learning, and leadership development. Each year, exceptional male senior students are selected from Bermuda's public and private schools to participate in this mentorship program.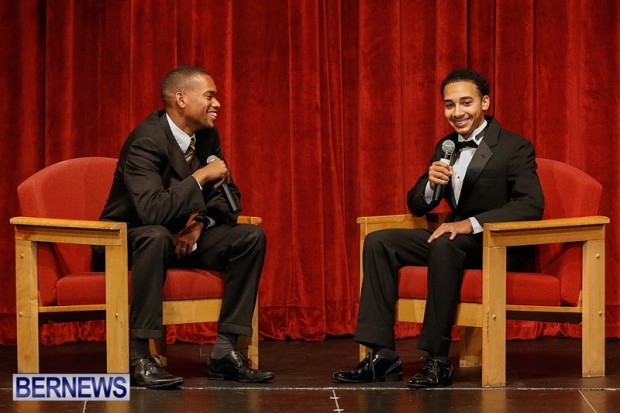 Competing against Mr. Perinchief were Torian Hill from the Bermuda Institute, Caleb Darrell from CedarBridge Academy, Zachary Cole Kawaley-Lathan from Saltus Grammar School, and Khaleb Tota from Warwick Academy.
Over the past seven months, these five young men participated in several fraternity programs and community initiatives.
These programs included the Math Attack Program at Dellwood Middle School, which assists M1 male students with mental mathematics in English and foreign languages, and engaging in extensive community service activities at the Matilda Smith-Williams Residence Home.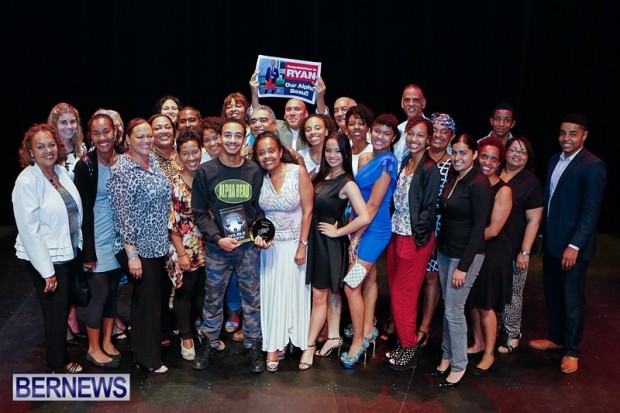 During the Beautillion, each Alpha Beau presented an oratorical speech, displayed his talent, and answered an impromptu question on a current event. One of the highlights of the evening was the Alpha Beaus' participation in a Step Show exhibition.
As the first place winner, Ryan Perinchief received a $5,000 bursary, with the second place winner receiving $3,000, the third place winner $2,000, and both of the other participants $1,000.
All five Beaus will participate in a Leadership Development Institute at St. John's University in Long Island, New York, sponsored by the Brothers of Alpha Phi Alpha Fraternity, Incorporated.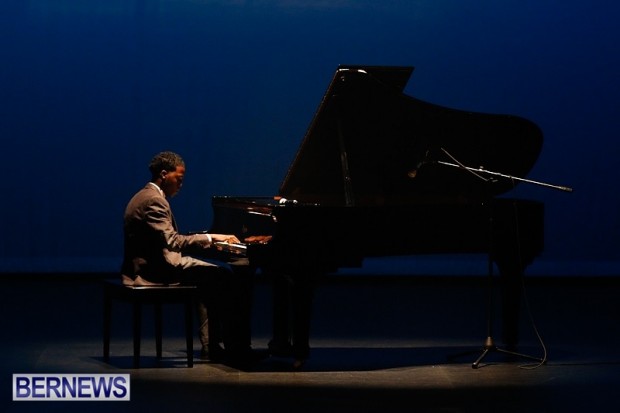 Speaking after event, winner Ryan Perinchief said, "I don't even know what to say; I'm just absolutely thrilled. We all had a great night and what I think we will all miss the most about this six month long program is the camaraderie it creates between all the contestants.
"Torian, Khaleb, Zack, Caleb, and I have all become great friends as a result of the Alpha Beautillion and I'm excited to see where it takes us all from here. Personally, I'd like to give a huge thank you to my parents, family, friends, and Berkeleyites who came out to support the Alpha Beautillion this year.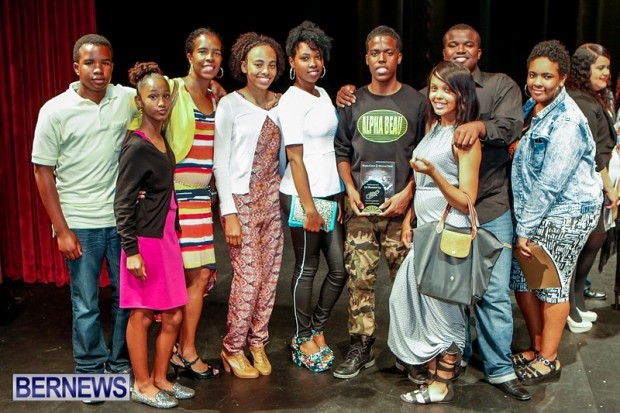 Ryan added, "One thing all the contestants mentioned was that the crowd was awesome and it was just what we needed to push that nervousness aside and represent all of our schools well.
"Special shoutouts go to Precious Smith, Marquedelle Rodriguez, Andria Francis, The Midland Heights Crew, and Ms. Shalane Dill and Ms. Keisha Douglas of The Berkeley Institute.
"Overall, it was a humbling experience and I wish to thank Alpha Phi Alpha and all the sponsors for putting together such a positive program for future young males to learn from and look forward to."
A former Youth Premier, Ryan presently serves as the head boy of Berkeley, is an active member of the St. John Ambulance Brigade, and has represented the island at the United Nations International School Conference in New York and the Pan-American Schools Debate in Mexico.
Click to enlarge photos:
Read More About