[Updated] In August 1814, at the end of the War of 1812, a fleet of British soldiers sailed out of St. George's, with assistance from local Bermudian pilots, and headed to the United States to burn down the White House. This was a defining moment in the development of the New World, and led to the penning of the Star Spangled Banner.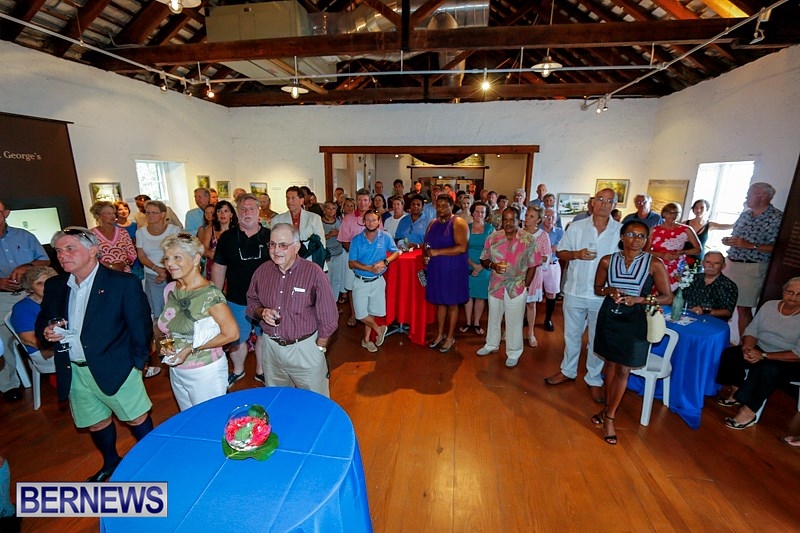 The Bermuda Heritage Partnership celebrated the 200th anniversary of this incredible occasion at the Star Spangled Bermuda 200 Reception held tonight [Aug 16] at the World Heritage Centre on Penno's Wharf in St. George's.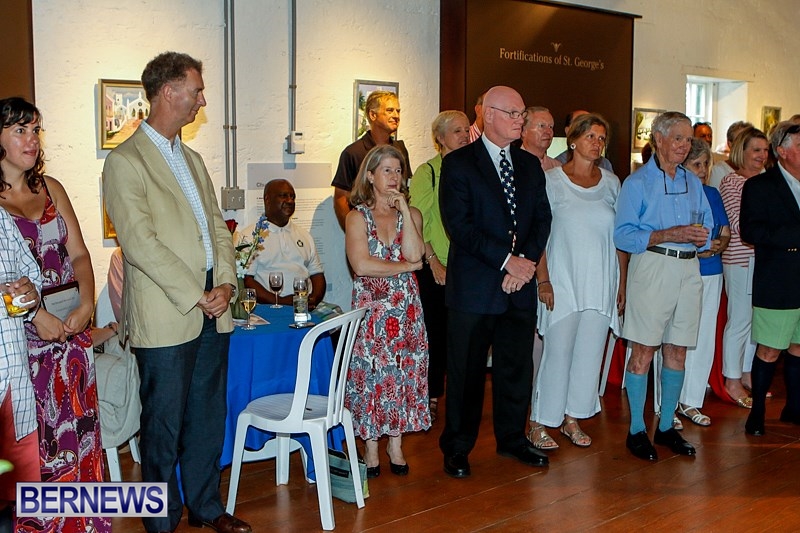 Town Crier of St. George's David Frith welcomed attendees to the event and after some entertainment, introduced St. George's Foundation Chairman Rick Spurling. Mr Spurling gave some insight to the event before inviting Governor George Fergusson, US Consul General Robert Settje and Bermuda Tourism Authority CEO Bill Hanbury to make some remarks.
Update: Speaking at the event, the Governor said, "The war had a big impact on the development of Bermuda. It had already begun to become a base of increasing importance for the Royal Navy, between the bases of Halifax and the West Indies. But operations like the one we are commemorating today underlined the value of the base here. Bermuda became the main British Naval base in the Western Hemisphere from 1819 till the 1950s, with a big effect on Bermuda's history – and its built heritage.
"The War is yet another illustration of the extraordinary intertwining of Bermuda's history with that of the United States, from the early links of this town of St Georges and Jamestown in the earliest years of English-speaking settlement, through to the US military connections of the 20 century and the close and mutually beneficial business links of today.
"And, above all, the ending of the so-called war of 1812 in February 1815 marks the beginning of 200 years, not just of peace between Britain – and Bermuda – on the one hand and the US on the other, but of extraordinarily constructive friendship, partnership and alliance, which remains today as close as it has ever been.
"I congratulate everyone who has been involved in this commemorative event today and who has made it possible. And a particular welcome to our visitors, the wonderful choir from New Bedford."
St. George's Foundation Chairman Rick Spurling:
Governor George Fergusson:
US Consul General Robert Settje:
Bermuda Tourism Authority CEO Bill Hanbury:
Click to enlarge photos:
Read More About