The One Bermuda Alliance held a Town Hall meeting on Tuesday [March 31] at Penno's Wharf in St George's, with presentations from Cabinet Ministers on topics including the planned hotel development in St George's, gambling, the plans for the new airport and more.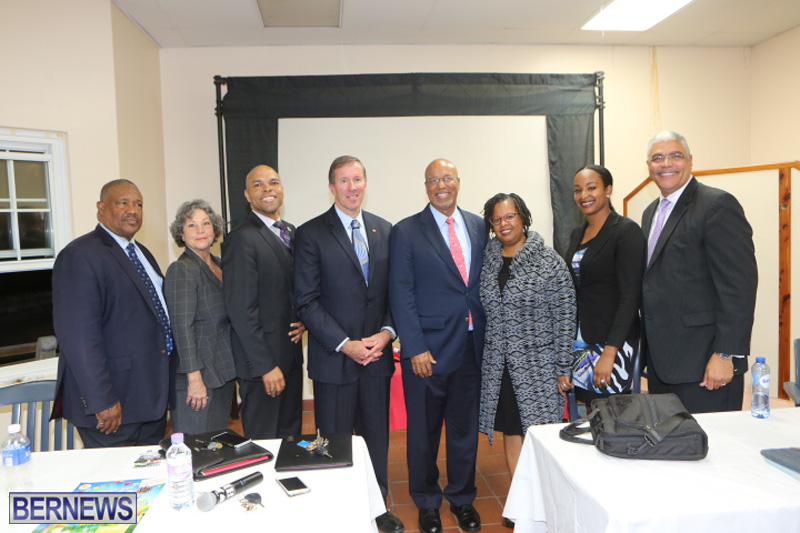 Hosted by MP Kenneth Bascome, MP Nandi Outerbridge and MP Suzanne Roberts-Holshouser, brief presentations were made by Ministers followed by an opportunity for questions from the attendees.
Presentations were made Premier and Minister of National Security Michael Dunkley, Minister of Tourism Development and Transport Shawn Crockwell, Minister of Public Works Craig Cannonier and Minister of Finance Bob Richards.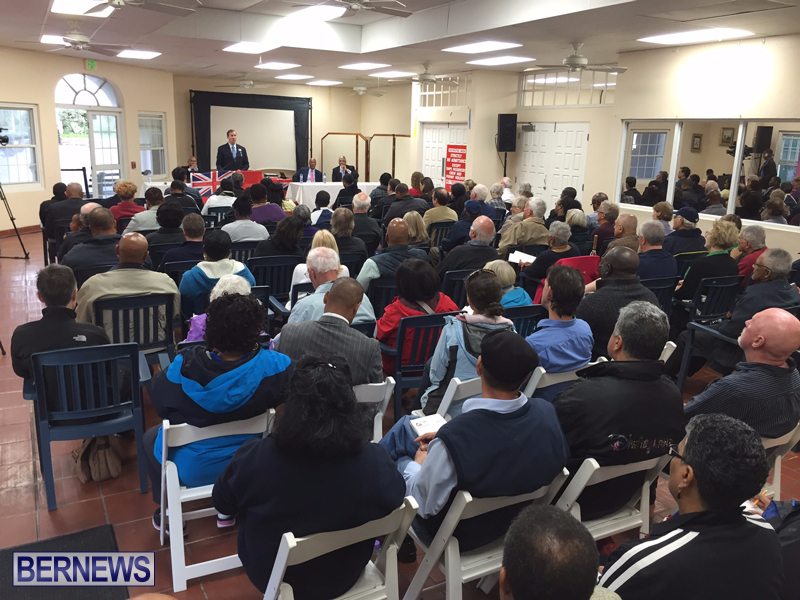 Those in attendance included OBA MP Susan Jackson, OBA MP Sylvan Richards, OBA MP Cole Simons, OBA MP Jeff Sousa, OBA MP Glenn Smith, OBA Senator Vic Ball, OBA Senator Lynne Woolridge, PLP Senator Renee Ming, PLP MP Lovitta Foggo, former St George's MP Kim Swan, advisor Don Grearson, entertainer Tony Brannon, St George's Mayor Garth Rothwell, Deputy Mayor Quinnell Francis and more.
Premier Michael Dunkley At OBA St George's Town Hall
#2 Premier Michael Dunkley At OBA St George's Town Hall
Minister Bob Richards At OBA St George's Town Hall
#2 Minister Bob Richards At OBA St George's Town Hall
Minister Craig Cannonier At OBA St George's Town Hall
#2 Minister Craig Cannonier At OBA St George's Town Hall
Minister Shawn Crockwell At OBA St George's Town Hall
Q&A At OBA St George's Town Hall
#2 Q&A At OBA St George's Town Hall

Read More About