[Updated] Some locals who have been out to "mark their spots" for the upcoming Bermuda Day celebrations are having their plans cramped as workers were seen removing markers on Cedar Avenue this morning [May 22], with Bernews told they were instructed to remove the markers as they should not be placed so early.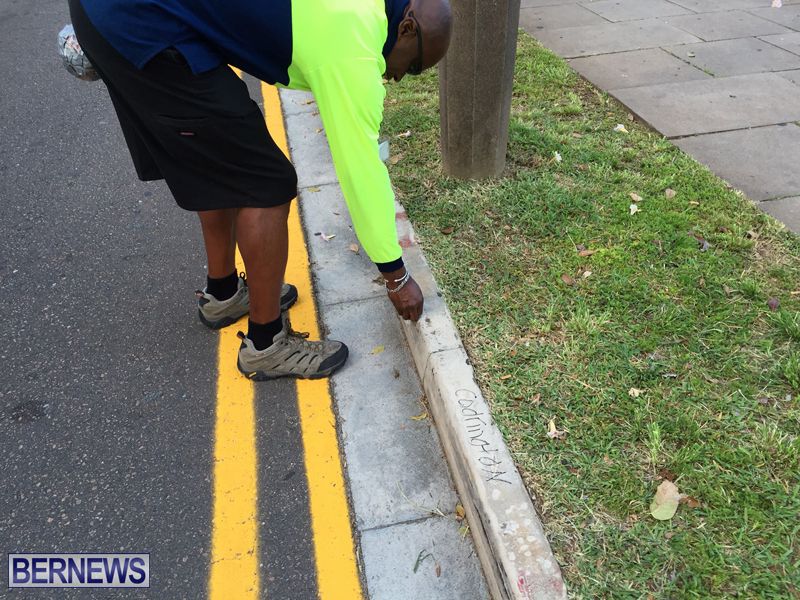 Some Bermudians traditionally mark their spots for Bermuda Day  – using combinations of spray paint, string and tape — seeking to claim prime viewing points for the Half Marathon Derby, Sinclair Packwood Memorial Race and the Bermuda Day parade.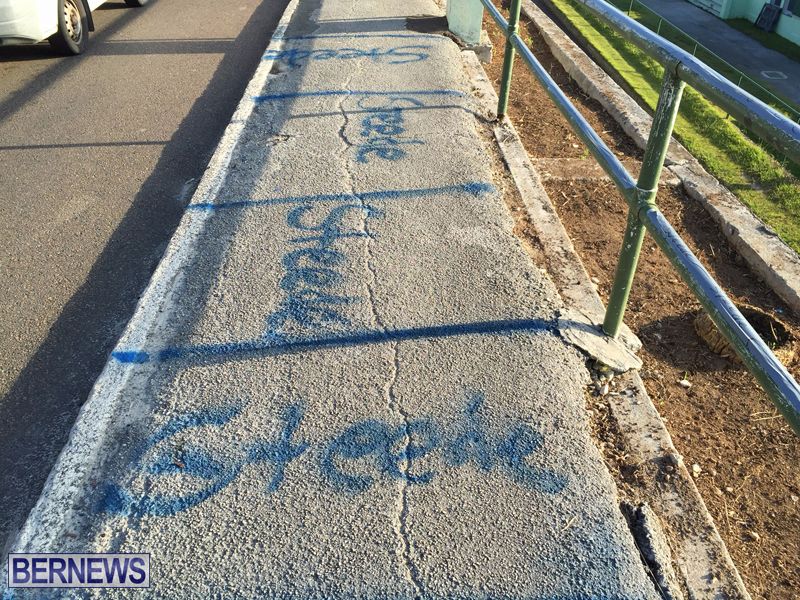 The Sinclair Packwood Memorial Cycle Race is set to start at 8:50am, the Bermuda Day Half Marathon will start at 9am and the Heritage Day parade starts at 1:30pm.
Update 5.21pm: It appears that some of the tape that was removed has been replaced. In addition, people appears to be starting to line the parade route already…some 2.5 days in advance.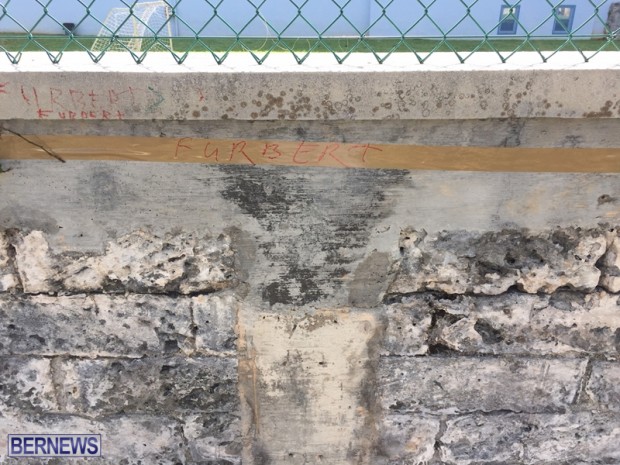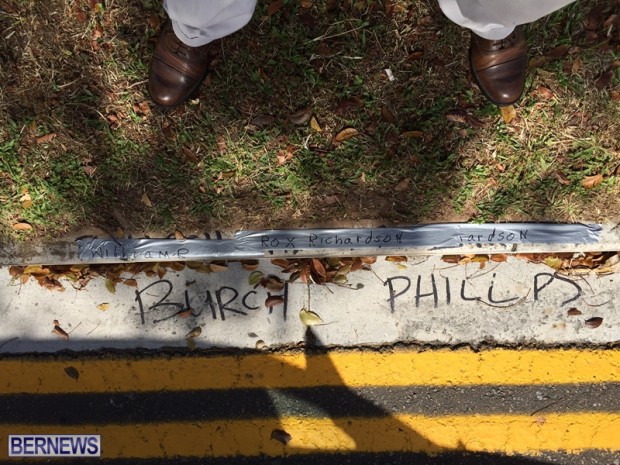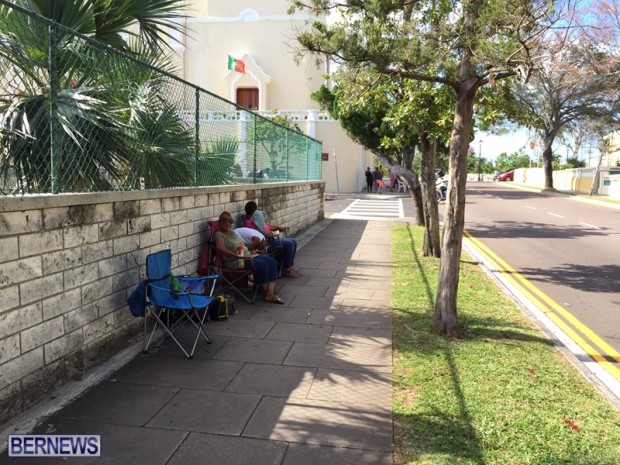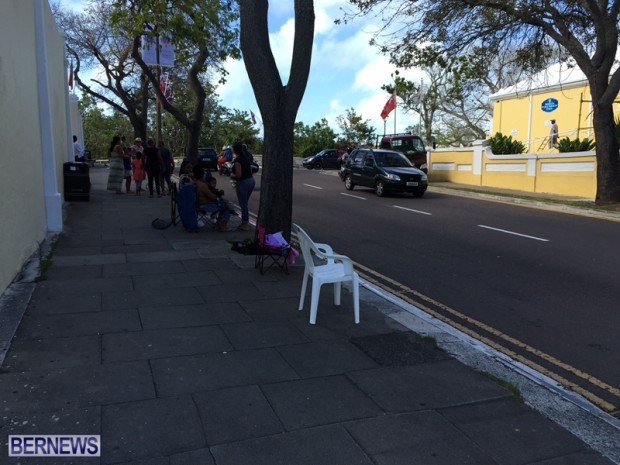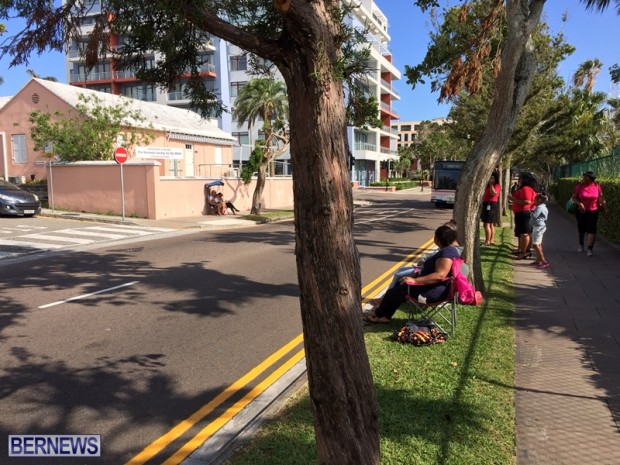 Read More About