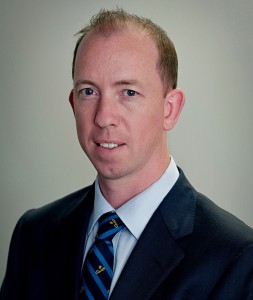 Changes in Bermuda's partnership laws will help attract new business and keep the Island ahead of other jurisdictions, according to a leading lawyer.
As of last week, the Partnership Amendment Act, 2015, the Exempted Partnerships Amendment Act, 2015, the Limited Partnership Amendment Act, 2015 and the Companies Amendment Act, 2015 have been successfully passed by both the House of Assembly and Senate.
Neil Henderson [pictured], a Director in the Corporate department in the Bermuda office of Conyers Dill & Pearman, said: "These amendments represent the consolidation of a wish-list of improvements to the partnership product along with changes introduced in response to industry demand, and further innovations which take advantage of the ability of Bermuda partnerships to have separate legal personality, a feature not widely available in competitor jurisdictions."
Mr Henderson said the amendments followed extensive consultation with the public and private sector and represented a major re-working of Bermuda's partnership product, "further enhancing the overall appeal of Bermuda as a premier domicile for partnership formation".
"This was a collaborative effort between the public and the private sector. We feel Bermuda is a leader in this space and if the partnership product is updated we can attract, or re-attract, a larger slice of this business," said Mr Henderson.
He added that the changes fell into two main categories: innovative changes which further enhance the Bermuda partnership as a first class offshore product in the investment fund, private equity, holding entity and financing spaces; and market and investor driven changes which add flexibility to the management of Bermuda partnerships.
And according to Mr Henderson there are elements within each of these categories that keep Bermuda ahead of other jurisdictions in particular, the ability to convert separate legal personality partnerships to companies and vice versa.
In addition, partnerships established in certain other jurisdictions are now able to continue to and be registered in Bermuda, enabling them to take advantage of the flexible management and governance provisions which apply to Bermuda partnerships.
He added: "Credit must be given to the Government which decided to package all the amendments together to expedite passing them through. I am sure they will help bring new business to Bermuda.
"We expect to see more legislative changes in the near future which will further enhance Bermuda's reputation as a place which is definitely open to business."
Read More About