There have not been any arrests yet in connection with the fatal shooting last Friday the police confirmed today [Oct 30], adding that their community outreach has "produced results" and "together with CCTV footage there are numerous lines of enquiry that we are vigorously pursuing."
Addressing yesterday's attempted armed robbery of the van at HSBC Somerset, the police said that no money was stolen and eye witnesses "have provided useful descriptions of the suspects" and CCTV is "being reviewed."
Speaking at today's press conference on Halloween policing, Acting ACOP Darrin Simons said he was advising the public on the policing plans for this weekend, as it "was important to this share this information in light of the fatal shooting last Friday and the attempted robbery of the cash transit van yesterday afternoon.
Police on scene following the shooting in Southampton last Friday: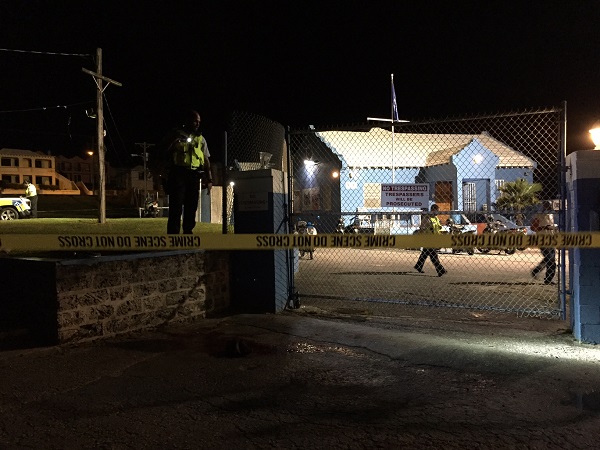 "I wish to reassure the community that we have factored these incidents into our plans and we are ready for the weekend," Mr Simons said.
"Our outreach to the community for information about the shooting was extremely positive and has produced results. Together with CCTV footage there are numerous lines of enquiry that we are vigorously pursuing.
"We have not made any arrests as yet, but there are several people that we are looking to speak with in connection with this tragic murder.
"We are relieved that no-one was injured in the attempted robbery yesterday, and that no money was stolen. Eye witnesses have provided useful descriptions of the suspects and CCTV, again, is being reviewed.
Police on scene following the attempted armed robbery yesterday: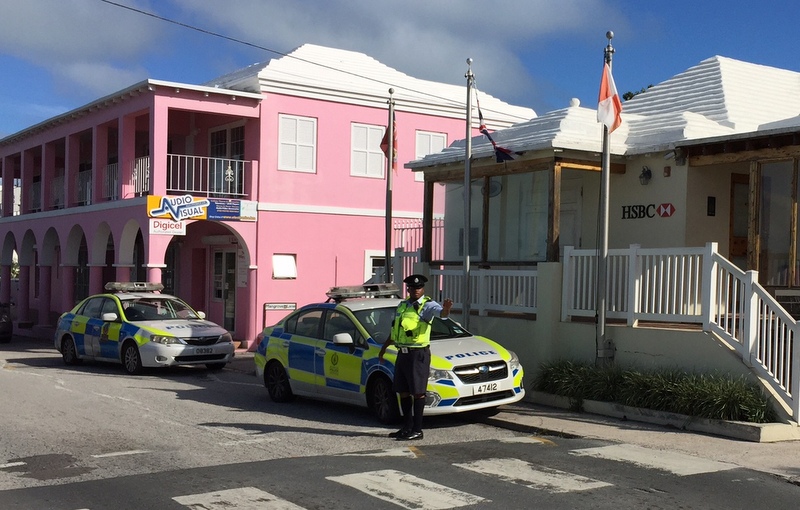 "We continue to appeal for assistance from the public as your support often leads to evidence that brings these matters before the courts," Mr Simons added.
"If you have any information about the recent crimes, or if you have any information about gangs and guns, please call Crime Stoppers number on 800-8477 or you can contact us directly on 295-0011, or in person."
Read More About