Three employees of Hamilton Re, the reinsurance operations of Bermuda-based holding company Hamilton Insurance Group, today presented to students in the S3 and S4 years at the Berkeley Institute as a part of Insurance Careers Month.
The outreach was a part of a month's long calendar of activity scheduled in the US, Bermuda and the UK to raise awareness of insurance and reinsurance as a compelling career choice.
The initiative has been prompted by a talent crisis in the US, where 400,000 positions will open up in four years as Baby Boomers leave the workforce and as Millennials demonstrate a lack of interest in insurance.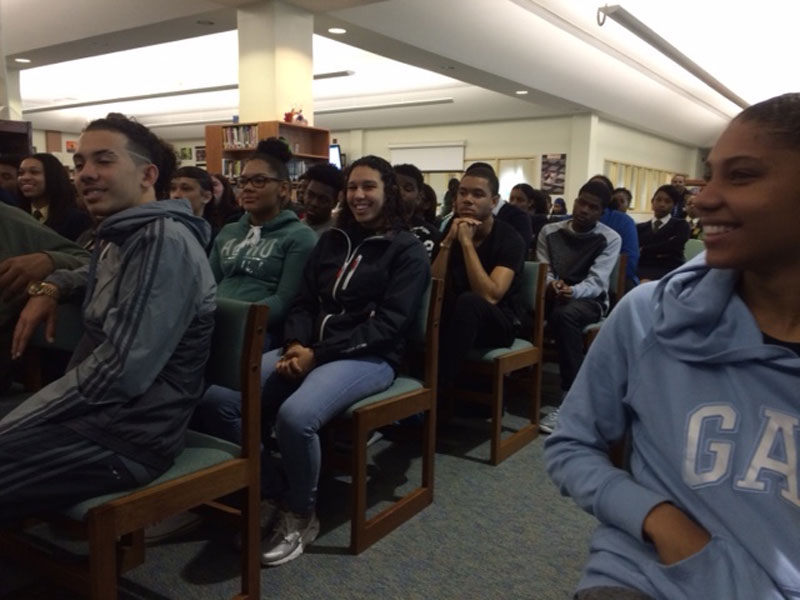 While many Bermuda residents are aware of the insurance sector as an important contributor to the Island's economy, some young people aren't sure what jobs might be available to them and how they might pursue a career in the industry.
Assistant Vice President Operations & Claims Kelli Nusum, Assistant Underwriter Ebony Brockington and Junior Reinsurance Analyst Zuri Phillip told students how they found their way to Hamilton Re.
"I interned at Amlin for two years and as a recipient of a scholarship from the Bermuda Foundation for Insurance Studies I had the opportunity to gain more experience by working onsite at a number of different companies before I joined Hamilton Re," said Miss Brockington. "This helped me decide that I really like to underwrite."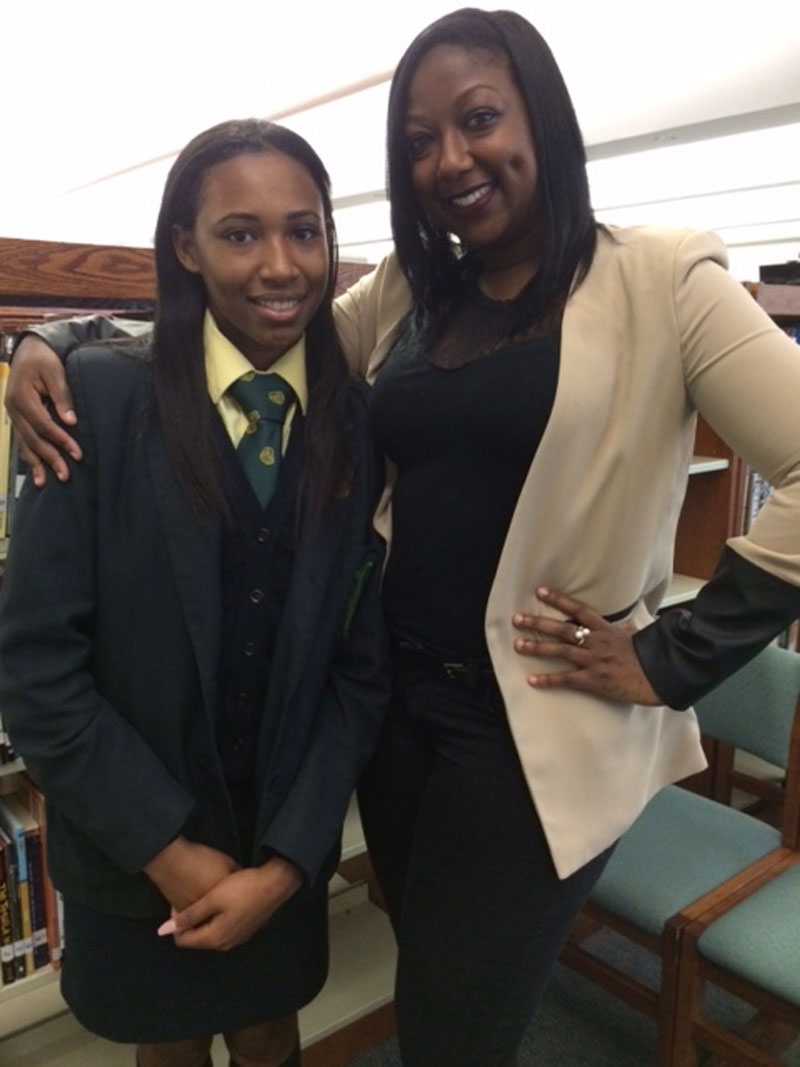 Kelli Nusum said she trained as an accountant and never thought of reinsurance as a career.
"I've been at Hamilton Re for six months and love coming to work every day," said Miss Nusum.
Miss Phillip told the students that at 22 years, she was the youngest employee when she joined Hamilton Re after graduating from the University of Tampa with a double major in math and mathematical programming.
She urged students to determine what type of study interested them.
"There are so many different types of jobs in this industry," said Miss Phillip. "So don't feel that you have to study risk management or actuarial science. If you're interested in human resources, communications, marketing, or technology, there will be something for you."
All three young women cautioned the students that there are not many entry level jobs in Bermuda because of the type of international companies based here.
"Work overseas after you graduate and come back to Bermuda with some experience," said Miss Phillip. "You will be a much more valuable employee."
More than 600 companies in Bermuda, the US and the UK have participated in Insurance Careers Month throughout February. More information about the initiative can be found at insurancecareertrifecta.org.

Read More About