Recently, while on a trip to the UK, 14 Berkeley Institute and CedarBridge Academy students had an opportunity to visit the Foreign & Commonwealth Office [FCO] to learn from officials about the Bermuda's relationship with the UK.
The students were also given a brief tour of the FCO building which culminated with a short visit outside of #10 Downing Street, the official residence of the UK Prime Minister. The learning opportunity presented itself while the high school students were on a trip to the UK to review prospective universities.
Esmeralda Zanders, Zoya Powell, Bella Greene, George Frost, Tajah Butterfield, Amaury Majors, Richards Jones Jr., Jordan Dowling, Toni Ingemann, Jache Butler, Teshney York, Adonijah Washington, Derrica Saunders, Kalae Fox.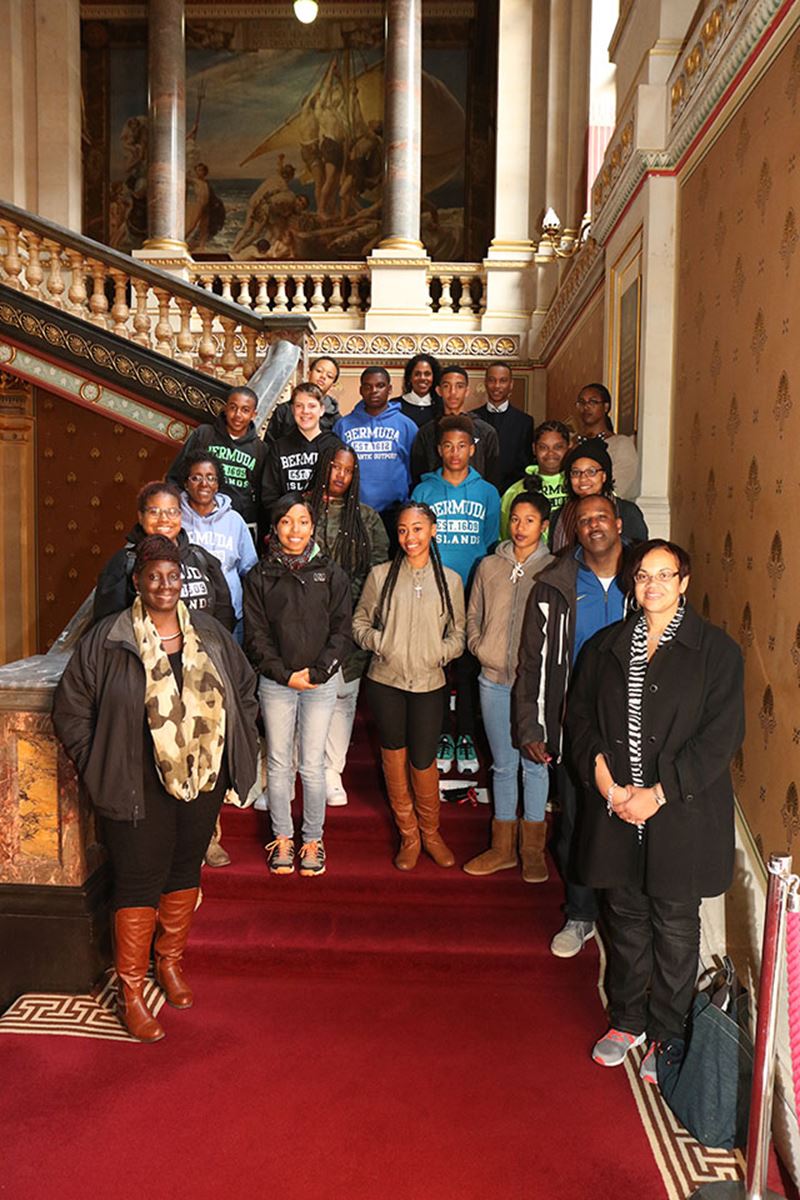 The overall visit was hosted by the Government of Bermuda London Office which facilitated a presentation by Ms. Jahdia Spencer, a Bermudian 6th Form student in the UK.
Ms. Spencer, also a former Berkeley student, shared her experience about studying in the UK and highlighted the importance of achieving educational and career goals.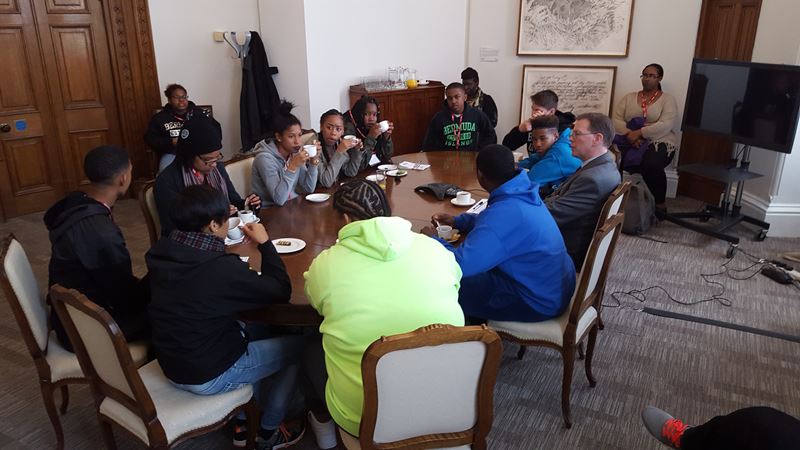 Some of the prospective colleges visited by the Berkeley and CeadrBridge students included, Hackney College [BTEC/A Levels], Lewisham Southwark College [BTEC, NVQ], London Metropolitan University, Kingston University, London South Bank University, King's College of London/University, Goldsmith's University, St. Mary's University and University of Brunel.
Subjects of particular interest to the students included the fields of medicine, law, physics, kinesiology, mortuary science, entrepreneurship, management, creative arts, architecture and culinary arts.
Read More About