Premier Michael Dunkley, Acting Opposition Leader Walter Roban and Shadow Minister of Tourism Jamahl Simmons came together on April 28th for 'Thoughtful Thursday' in order to mark the conclusion of Hospitality Month.
The leaders met at Chewstick's new Hub on Front Street, where they were joined by others including Chewstick's Executive Director Gavin Smith.
Gavin Smith of Chewstick, Premier Michael Dunkley & Shadow Minister of Tourism Jamahl Simmons: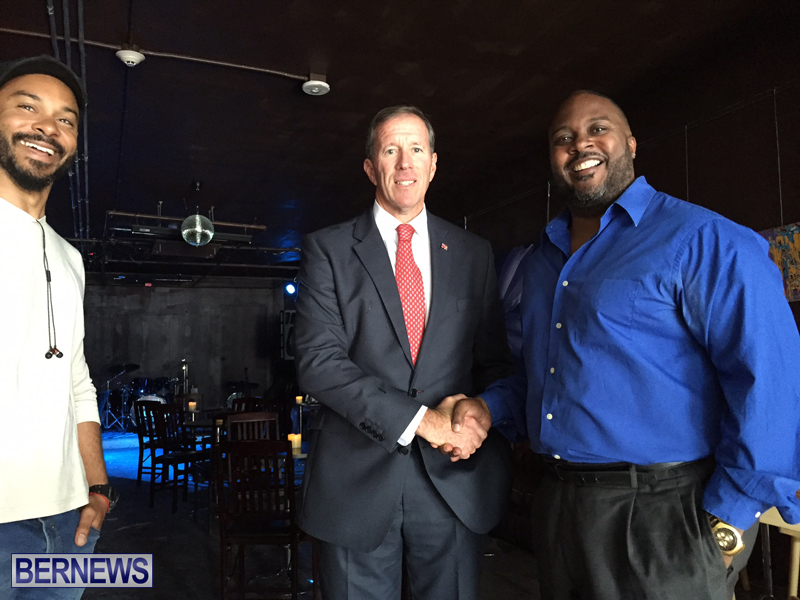 Glenn Fubler from Imagine Bermuda previously said, "As we conclude this month by celebrating the universal context of hospitality rather than only its implications for the visitor industry, we encourage Bermuda residents to make a special push to reach out to each other this week."
"Those joining in by making that extra effort to foster connections, will be joining the Premier, the Acting-Opposition Leader and other local personalities committed to nurturing links and strengthening our community fabric."
Shadow Minister of Tourism Jamahl Simmons said, "Hospitality is an inherent part of our Bermudian culture and has, throughout our history made Bermuda "another world" for each other and for those who come to our shores.
"Hospitality Month provides each of us with an opportunity to reflect on this important part of who we are as a people and seek new ways to display kindness, compassion and empathy to each other.
"We thank Imagine Bermuda and Chewstick for doing their part to highlight the importance of hospitality and we wish them much success in the future.
Gavin Smith, Premier Dunkley, Glenn Fubler and Walter Roban: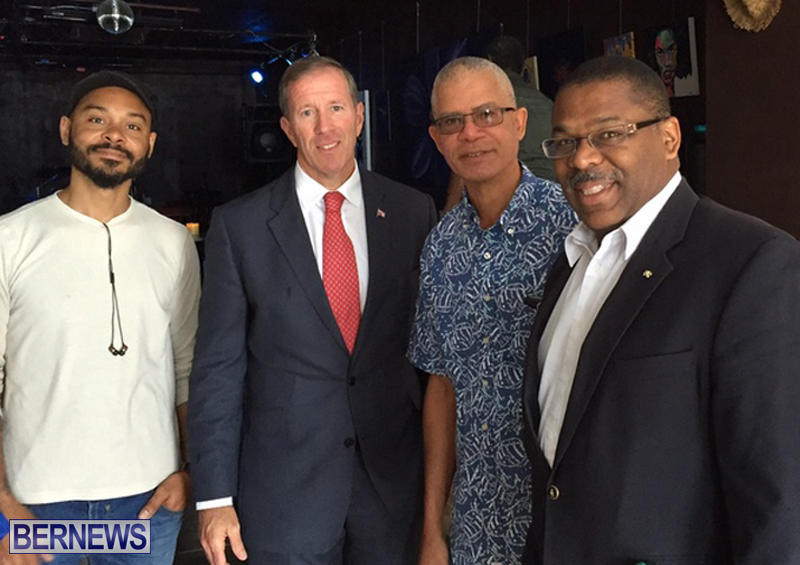 Read More About