After being chosen out of 2,000 nominees as one of 32 people to be honoured for their "impact on the lives of New Yorkers," Bermudian Dennis Rahiim Watson was recently presented with the Caribbean Impact Award from the Caribbean Life newspaper.
Following his receiving the award, Mr Watson said that he is "deeply, deeply proud to be a Bermudian."
Mr. Watson said, "This award has been one of the highlights of my career. I am deeply, deeply proud to be a Bermudian, I am proud to have been taught by some of the most loving and brightest teachers on earth.
"Every award I receive, I use the occasion to lift up the names of those Bermudian icons who have helped me along the way."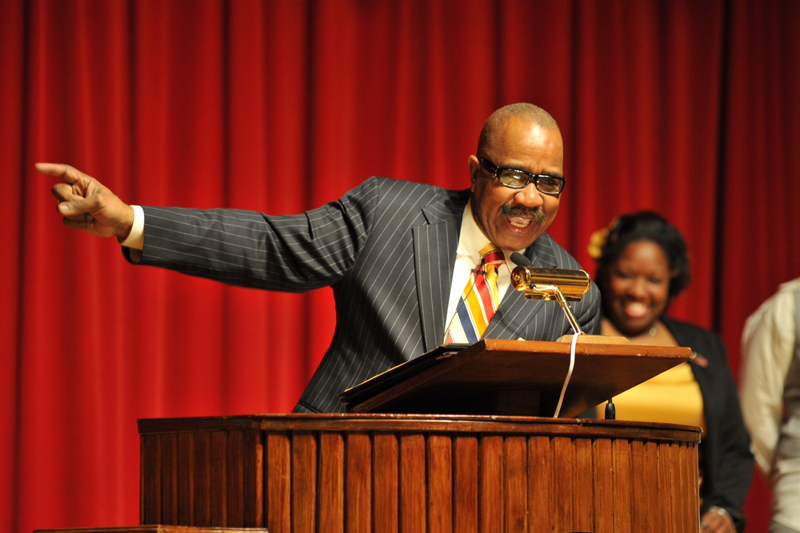 "I am thankful for the encouragement of men like Julian Hall, Arnold Francis, Albert Jackson, Alma Champ Hunt, Sir John W Swan, Quentin Edness, McNeil Warner, Lionel Pearman, Ottiwell Simmons, Chester Ray, Sayeed Ramadan, Milton Hill, Ivan Clarke, Paul Monday, and Toby Dillas, among others.
"For the last two years, I have been making my mark where ever I go. I take along with me a small Bermuda flag and I raise the flag before I speak."
"The Community News Group and Caribbean Life are proud to celebrate the people who have made a difference in the Caribbean community in NY. Caribbean Life has been serving the community for 25 years," said Community News Group CEO Les Goodstein.
"As someone who has worked with the community it's my honor to recognize these individuals. They are truly the backbone of our neighborhoods."
To contact Mr. Watson, email saving.ouryouth@yahoo.com.
Read More About