Renowned family clinician Dr. Kenneth Hardy will be visiting the island from September 12 to 15 at the request of The Family Centre in order to provide training to social service providers on the dynamics of racial trauma, and also to provide an interactive session with the public on the same topic.
Dr. Hardy was originally scheduled to visit this month, but suffered an unfortunate accident, postponing his trip until September.
A spokesperson said, "The public will have the opportunity to spend an evening with Dr. Hardy on September 14th as he provides an in-depth comprehensive analysis of the dynamics of racial trauma and how the life experiences of many youth of color are organized by it. He will explore and outline hidden trauma wounds and how they limit the life experience and choices of many youth of color.
"Dr. Kenneth V. Hardy, PhD, is a Professor of Family Therapy at Drexel University in Philadelphia, Pennsylvania and is the Director of the Eikenberg Institute for Relationships in New York City. He is an internationally recognized clinician, author, educator, and consultant."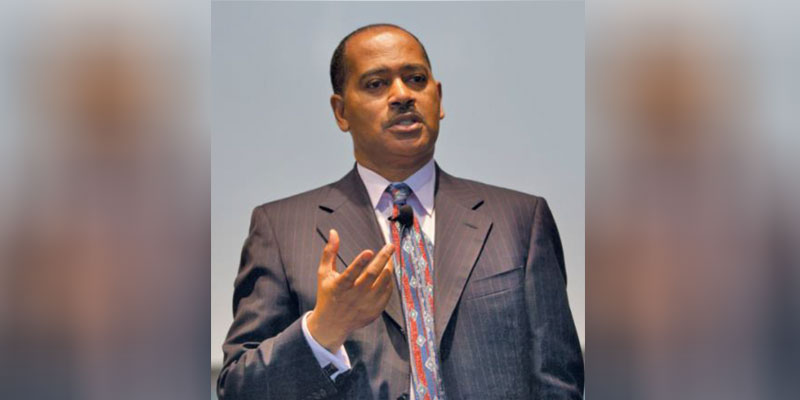 "An engaging workshop leader, Dr. Hardy presents workshops nationally and internationally on family therapy for oppressed and racially traumatized populations. Dr. Hardy's work with children and families has earned him considerable public acclaim, including appearances on the Oprah Winfrey Show, ABC's 20/20, Dateline NBC, and Public Broadcasting Service [PBS]."
Executive Director Martha Dismont said, "We are very fortunate to be given this opportunity through supportive funding to bring Dr. Hardy to the island. His work, and workshops on understanding unaddressed trauma, particularly in people of color, should enlighten the public, and help to 'ground' the work of clinicians on the island".
The public event will take place on Wednesday, September 14 at Cathedral of the Most Holy Trinity Church Hall in Hamilton from 5.30pm to 8.00pm; RSVP by September 8th to Stephanie@tfc.prevention.bm.
For more information, contact Dr. Stephanie Guthman at the Family Centre on 232-1116 [ext 225].

Read More About
Category: All