[Updated] Bermuda's Women's National Volleyball Team are competing in Round 1 of qualifying for the 2018 World Championships, marking the third time Bermuda has participated in the World Championship Qualifiers.
The Women's Group A Qualifier is being held from August 6 & 7 in Phillipsburg, Dutch St. Maarten. Bermuda will compete against British Virgin Islands, Anguilla and hosts, Dutch St Maarten. In their first appearance, Bermuda has defeated British Virgin Islands with a score line of 25-8; 25-17; 25–20.
The Women's National Volleyball Team consists of: Elisabeth Rae [Head Coach], Chanara Smith-Rookes, Khianda Pearman-Watson, Lisa LeBlanc, Roshanda Smith, Allison Settle-Smith, Amber Lopes, Sophia Sontag, Alana Rathbun-Swiss & Melisa Judd.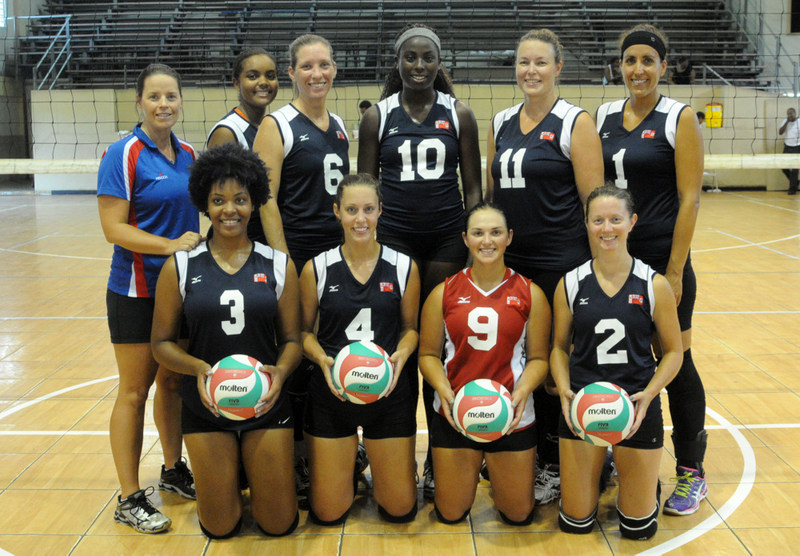 A spokesperson said, "Following an airline delay, Team British Virgin Islands suffered a defeat at the hands of Bermuda with a score line of 25-8; 25-17; 25–20 . Bermuda actively exploited the weaker passers in sets one and two causing many passing faults.
"Bermuda's march to victory was led by outside hitter Khianda Pearman-Watson [10] who scored eleven points and produced some solid defense. The victor's tactical style and the errors of their opponents gave them the match.
"The British Virgin Islands did not acquiesce but fought valiantly to the end. As the sets progressed, team British Virgin Islands continually improved and players showed a sense of urgency.
"The mother, daughter combination of Captain Sabina Clement [5] and Dainyah Mason [8] led the team offense with nine [9] and six [6] points respectively. Their example helped to settle their team mates and boost morale.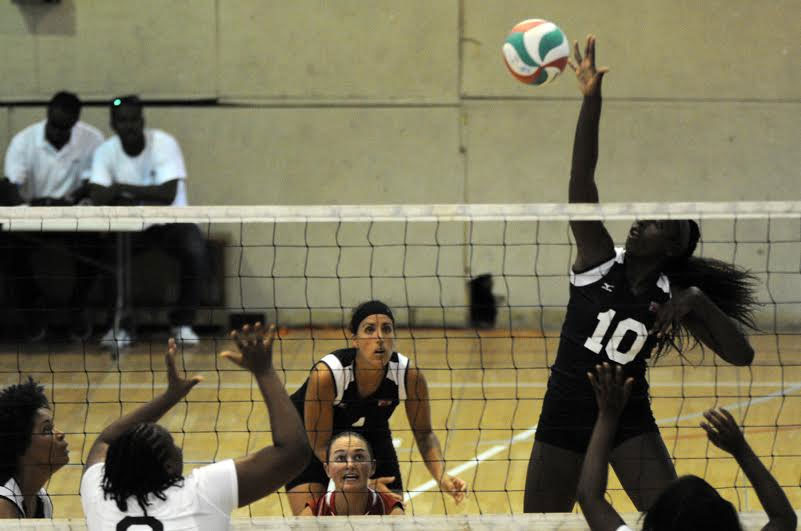 "Alison Settle–Smith [4] indicated Bermuda had good intensity and passed well. She was of the view the team needs to communicate more but the victory was a good start to the tournament. Coach Elisabeth Rae was pleased with the game plan execution, serving and communication. However, she would like to see a reduction in the number of errors made.
"Captain Sabina Clement felt her team showed the lingering effects of a very late flight, tiredness and this impacted their psyche. Though the team started on a loose footing and somewhat jittery, the team corrected itself and improved during the course of the game.
"Coach Stephan Payne echoed similar sentiments to that of the team captain. He further stated there were too many unforced errors. "If those were removed the result could have been different"."
Update 2.28pm: Coach Elisabeth Rae said, "Bermuda's women's team lost their second match to hosts, Dutch St. Maarten last night in a very tight match. Scores were 22-25, 25-15, 22-25 and 23-25.
"This morning they faced off against Anguilla and won in 4 sets, after dropping the opening set. Scores were 23-25, 25-18, 25-20 and 25-16.
"With this win, Bermuda will be guaranteed to move on to Round 2 of the World Championships in 2018. They will play St. Maarten again tonight to secure placement in the next round."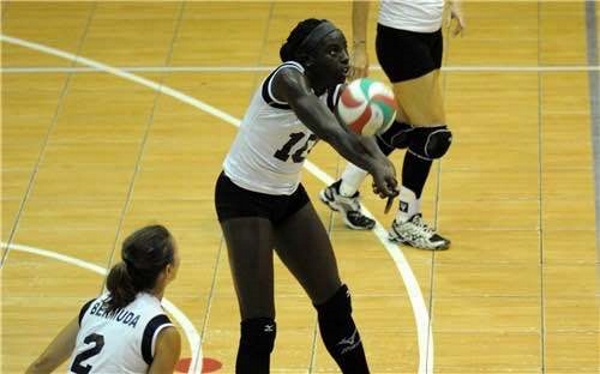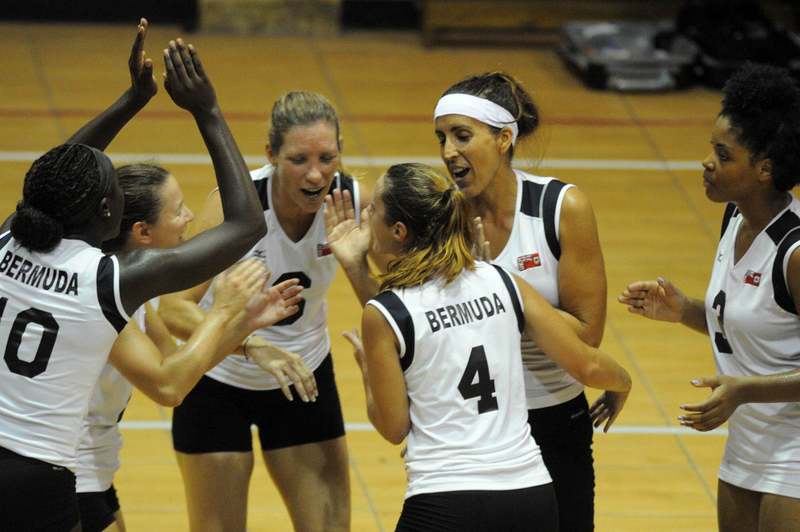 Read More About