Join emerging author Pamela Barit Nolan and local artist April Branco for the upcoming release and signing of their first book 'Bermuda Blessings' at Brown & Co. on Saturday from noon until 3pm, where the duo will discuss their collaboration and how the powerful collection of prayers and stunning illustrations came about.
"It has taken 15 months of long nights and hard work, but I'm excited and proud to see we finally reached this point," Ms. Barit Nolan said. "When the first advance copies arrived, I got together with April and said – look you are an illustrator and she said – look you are an author. It all felt a bit surreal.
"I would never have imagined this coming to pass, but am extremely grateful to have been able to partner with April through this process."
Pamela Barit Nolan [right] and artist April Branco [left] team up to produce 'Bermuda Blessings'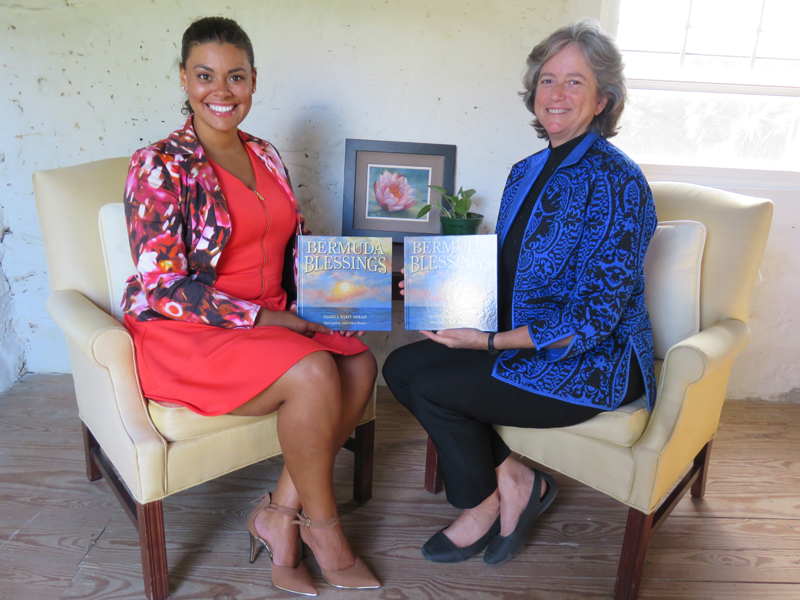 Ms. Barit Nolan started writing intercession prayers to read at the St. Paul's Anglican Church's early morning service in March 2011. Two years later she was approached by members of the congregation who encouraged her to share the prayers with the wider community.
She began posting them on Facebook; months later she was encouraged by local company, Brimstone Media, to consider turning her prayers into a book.
"I first started speaking to Brimstone more seriously last year," Ms. Barit Nolan explained. "With their help we figured out what resources were going to be needed. Besides the prayers, the art and the design we needed financial resources to get the project off the ground.
"I decided to try and see if people would be interested in sponsoring this work. I made a list of about 20 people and then started asking – the book was almost fully funded in 10 days – I thought that was a pretty good sign the book was destined to go forward."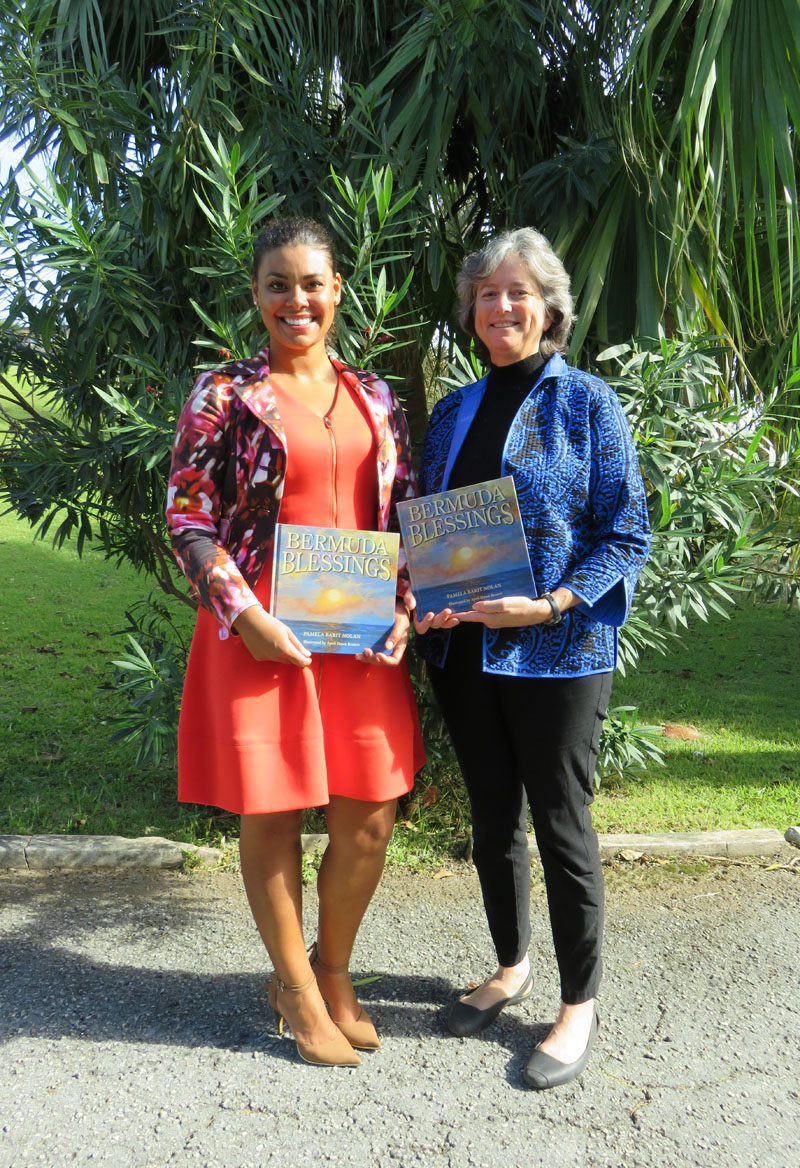 Monies raised from the book sales will support St. Paul's Anglican Church in Paget. Overall, Ms. Barit Nolan is hoping the book will bring people peace during difficult times and closer to God through prayer.
April Branco described this as her "first large scale project and first book".
"I've not painted for print before and so working with the text and page layout in mind was very different," she said. "In total I was able to create 29 paintings specific to the book, three of which we decided for various reasons not to use. It took a lot of patience and thought, but the reward was seeing Pamela's vision come to life.
"As well as observing and participating in the production of a book, I learned a lot about the process and will have the opportunity to apply this knowledge to future endeavours."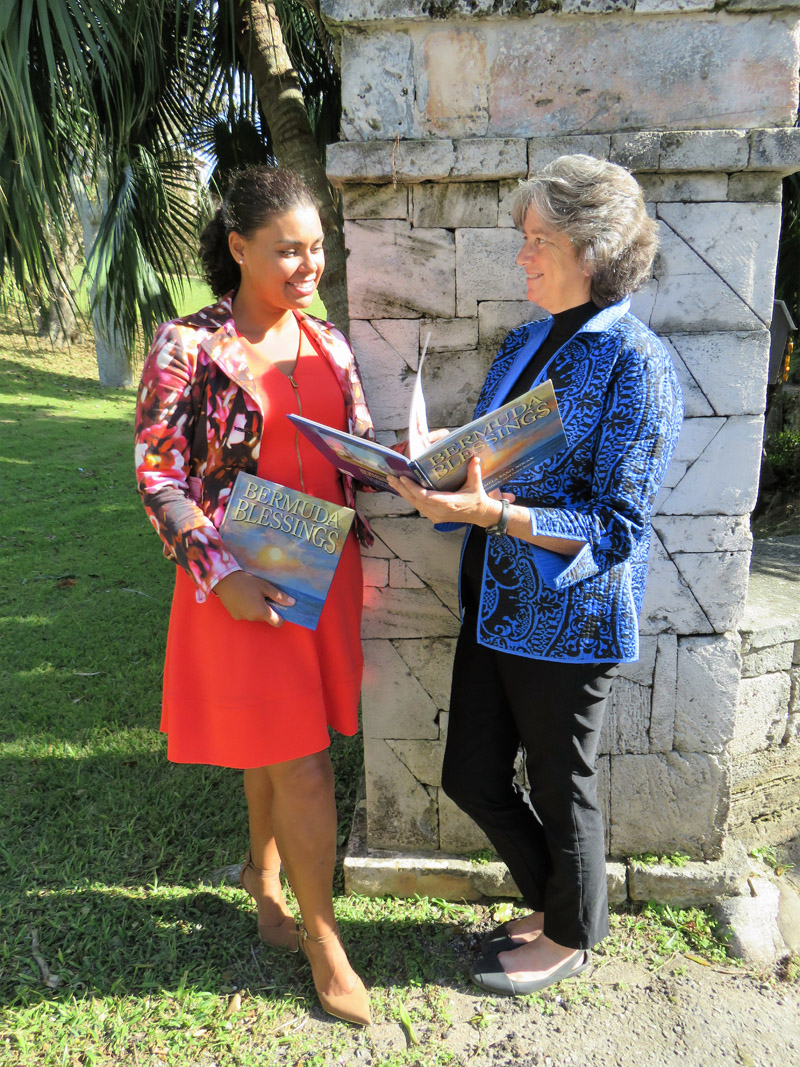 She described Ms. Barit Nolan's writing as poetic and heartfelt.
"I love the way she expresses her devotion and I feel that everyone will be able to connect with her words of appreciation and praise," Ms. Branco added.
The women will be signing copies of 'Bermuda Blessings' on Saturday [Oct 22] at the BookMart at Brown & Co from 12 noon – 3pm. Brown & Co has the exclusive retail rights to the book, $35, from now until February. Copies will also be available at St. Paul's Church office in Paget from Monday to Friday, 10am until 2pm; or by e-mailing pamela@transformbda.com.

Read More About
Category: All, Entertainment, News