Bermuda's Shiona Turini continues to build her fashion credentials, with her latest accomplishment being working as a stylist for musician Solange Knowles for her music video for the song 'Dont Touch My Hair.'
A New York Times story that featured an interview with Ms. Turini said, "We just gravitated toward each other" is how Shiona Turini, a freelance stylist and an editor for New York Magazine, described connecting with Solange Knowles in 2012 at Milan Fashion Week.
"Ms. Turini, originally from Bermuda, got her start as an intern in New York at Yves Saint Laurent. She wanted to work for the company because it was on the forefront of using black models on the runway. She went on to work as the accessories editor at W and the accessories director at Teen Vogue.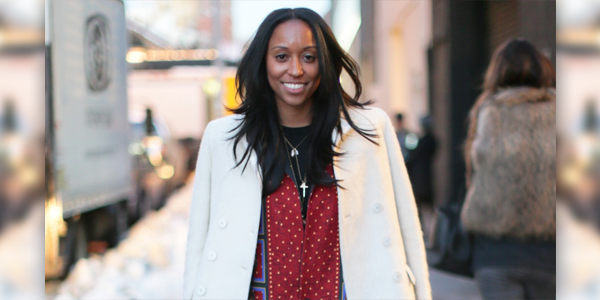 "Two years ago, after that fateful meeting in Europe, Ms. Turini began styling Ms. Knowles for music videos and appearances like the Metropolitan Museum Costume Institute Gala."
When asked about the process when working with Solange, Ms. Turini said, "First, I listened to the music, which was very special and very moving. Then Solange sat down with me and started to tell me how she wanted the visuals to look.
"It was really important for her that the visuals made black women and men look regal and majestic. She wanted the women, especially, to show sisterhood. So there was a lot of uniformity and making sure that everything matched, what I like to call twinning."
When asked what looks Solange gravitates toward, Ms. Turini said, "I think aesthically she is unlike any other friend I have or anyone else I've worked with, because she doesn't care about labels, about brands, about any of the contrived things.
"She really lets the clothes speak to her. She loves unknown and emerging designers. For example, a designer whose clothes are in Croatia in a museum. That actually happened."
When asked about the looks in 'Don't Touch My Hair,' Ms. Turini said, "She wanted to create images where black men and women looked very regal and strong and beautiful. So we asked, "What are these iconic images in our culture?" And it's Sean John velour tracksuits, do-rags and fur and finger waves. I don't know if people know how hard it is to find Akademiks velour tracksuits in 2016."
When asked what it was like working on these videos, Ms. Turini said, "I'm really proud of the way that she presents black people in this project. It is so nice to see us in this way, to see people that look like you in this way. And I don't get a lot of that in fashion.
"I don't get to sit at a fashion show and know I am going to see all these beautiful black women or people that look like me in the audience or on the runway. It was a really special project to help create that."
Ms. Turini has had a very successful career in the fashion world, having worked for both Cosmopolitan and Teen Vogue magazines and being featured by numerous publications including the New York Times, Huffington Post and Elle Online. Her skills have seen her work for stars such as Solange's sister Beyonce Knowles, and to speak at the White House while being recognized for her "exceptional work."

Read More About
Category: All, Entertainment, News, Style & Beauty