In its third year of business since its inception, Auto Solutions said they are experiencing growth and has recently welcomed some internal staff promotions, as well as new hires and also has received two business awards.
Amongst the new hires is Danny Benevides who has joined the Service Department as Master Technical Specialist. He brings over 20 years of experience with him.
Service Department Manager Terry Heilbron commented "We are very fortunate to have found and hired Danny as his expertise has great versatility due to his ability to work on all manufacturers' vehicles that are serviced by Auto Solutions."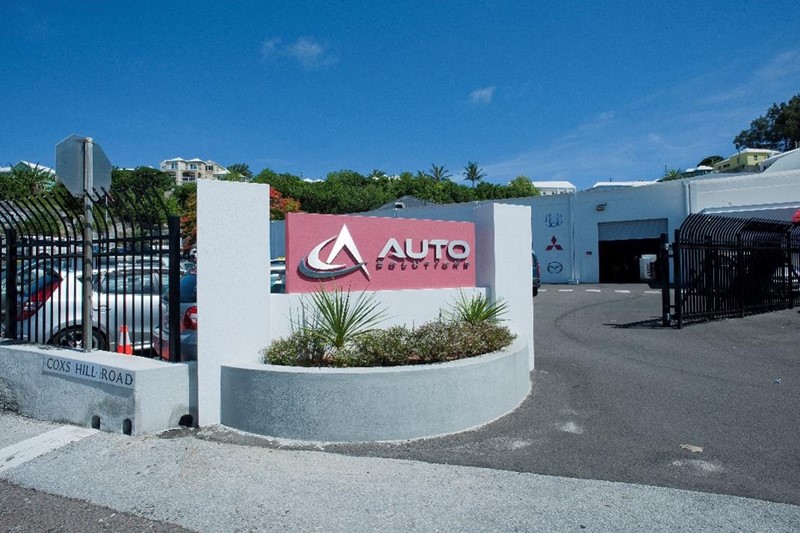 George Holman-Perry and Samuel Dale are new hires in the Service Department as Service Technicians.
Mr. Heilbron noted, "They both bring a wealth of experience on various products with them. We are also happy to have a young Bermudian join our team this year. Marcus Anderson joined the Auto Solutions' Service team as an apprentice technician. He is on a three-year apprentice programme with our company which is supported by the National Training Board."
Denise Fox was also a new hire at the company this year, taking on the responsibility of Customer Service Manager. She has been with the company since January of this year and she comments, "I enjoy working in a team environment and ASL's service department has a great team at that.
"The job is not without its fair share of challenges but when we all work together we can solve almost any issue." Managing Director Glen Smith commented, "As you can imagine it is not always an easy conversation when you call up someone to suggest to them that their car needs 4 new tires or that it needs a new transmission.
"People just don't like to hear that and many of these expenses are not budgeted. However, Denise is excellent in assisting clients in such situations, she has a certain finesse and she really wants to work with our clients to come up with the best possible resolution. We are not here to gouge our customers, rather we are just trying to make driving as safe as possible for them and for everyone out there on our roads."
Peter Richold takes on a new position within the company as Customer Relations Administrator. Mr. Richold commented "In a nutshell, I am here to meet our customers' needs, whatever they may be.
"For example, a popular service that we offer is our concierge service that busy people seem to really appreciate and take advantage of. Actually, it started out as a summer valet service to service customers' cars while they were away on summer vacation, but we decided to continue to offer the service year-round due to the popular demand for it.
"Basically, when a customer travels abroad I will arrange for their car to be collected, serviced, detailed, TCD passed and then returned to their home or airport before they arrive back on the island." Mr. Richold also handles any enquires related to fleet maintenance management for companies that require their vehicles to be repaired for their business.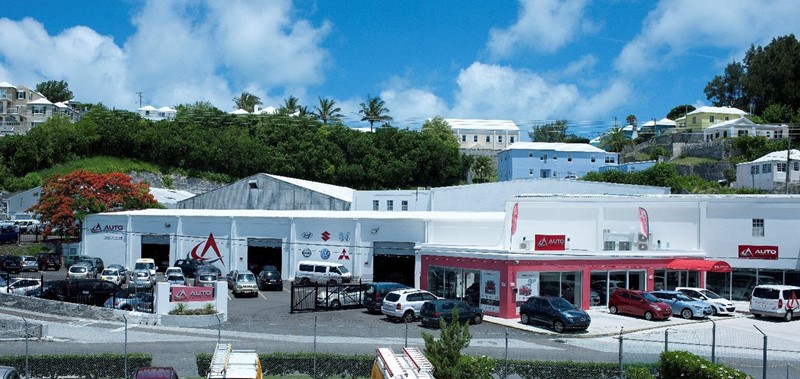 Harry Andrews Jr. the company's Sales & Operations manager commented on the company's success. "2016 has been a triumphant year in many ways for our company. Not only have we had a very successful year thus far in terms of vehicle sales, but we have experienced growth in human resources. We were proud winners this year of a Best of Bermuda award for Best Car Mechanic and also, we won a Top Ten Employers Award.
"I can honestly and proudly say that the Auto Solutions' environment is a very positive one where our staff really do enjoy working here. We are very much a team and we work hard for our customers as well as for the business and each other. I am pleased that Auto Solutions received these awards as they are a testament to our hard working and dedicated team."
Another internal promotion this year was awarded to Janos Lindsay in the Parts Department. Janos joined Auto Solutions in 2015 as Parts Picker and in 2016 he was promoted to Parts Customer Service Representative.
Bill McNiven, Parts Manager, noted "The Auto Solutions workplace does encourage staff promotions and happily rewards hardworking employees. Our company is a great example of how there is upward mobility in Bermudian businesses for those who are willing to work hard and remain committed.
"Similarly, the company is fortunate to have great staff such as Janos. He started with our team in 2015, quickly learned the business and showed great promise; therefore, he was soon promoted."
Glen Smith added: "I have always believed that you must take good care of your team if you want to run an efficient and successful business. Your team is your bread and butter. They are the oil that enables the engine to run. Auto Solutions is very much a service-oriented business and we are all front-facing.
"We must have a positive work environment for our team and make sure they know they are valued here. This positivity will also translate to how our customers are treated. Recognizing and rewarding hard working employees is essential to every business that strives to be successful. Valued staff also means increased productivity in the workplace."
Read More About