After participating in an intensive training camp during the Christmas break, Bermuda swimmers recently traveled to Ontario, Canada seeking qualifying times for Carifta 2017, with the swimmers claiming a number of medals.
Bermuda National Swimming Coach Ben Smith said, "In order to be eligible for selection to Carifta they needed to get 2 AAA time standards. Gabby Pittman was the only swimmer of the four to already have one time and was looking for the second time while Brian Desmond, Keagan Woolley and Skyler Powell all needed to swim both qualifying times.
"Gaby swam five events and made five finals. She was able to reach personal best times in six of her 10 swims, her highlight being the silver medal in the 50 meter freestyle and setting her second AAA in the 100 freestyle making her eligible for the Carifta selection."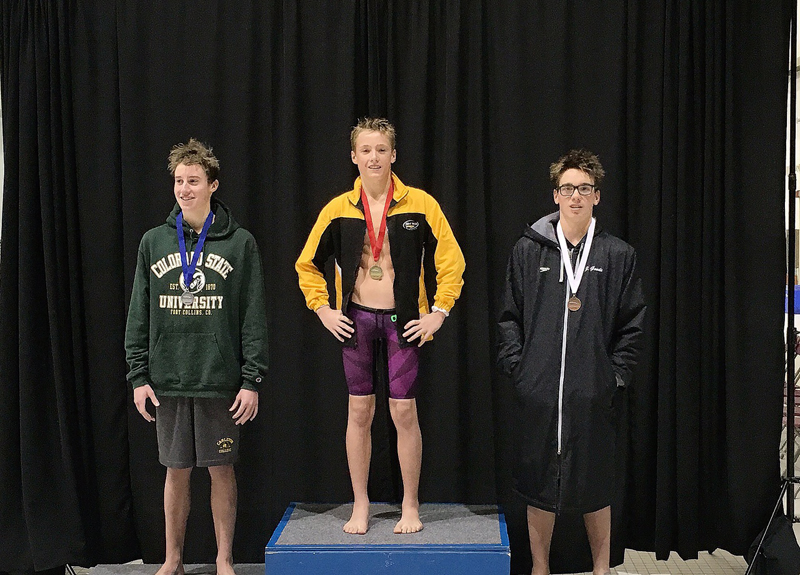 "Keagan swam five events and made 5 finals. He was able to reach seven personal bests out of his 10 swims, winning two gold, one silver and two bronze. He set a new record in the 50 breast with the time of 34.24 taking the record from Ethan Daley.
"Keagan's 50 freestyle was a time of 26.86 which gave him one AAA and puts him in position to get his second qualifying time next weekend in Bermuda.
"Skyler swam five events, making finals in all events. She was able to get one bronze medal, one silver medal and three fourth place.
"Skyler outdid herself by getting AAA times in four events after coming in to the meet not having a AAA, it was impressive seeing her hit qualifying times in the 50, 100, 200 free while setting a AAA in the 400 free and also breaking Emma Harvey's record swimming 4:45.43."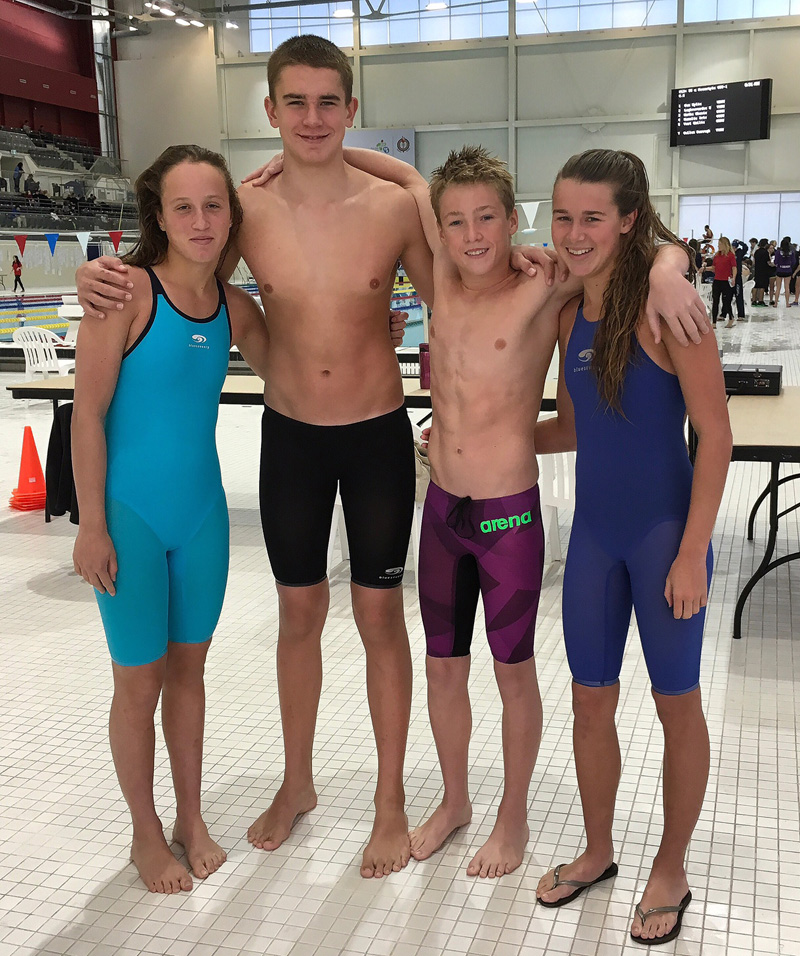 "Brian swam six individual events, which gave him five finals. He was able to get two gold medals and two silver medals while swimming a very taxing set of events, he reached the AAA time in the 100 freestyle and just missed out on the AAA in the 400 freestyle.
"In the last event of the meet Brian saved his best for last, he attacked the 200 freestyle with tremendous determination, with AAA as his only goal, touching the wall with a gold and his second qualification with a time of 2:08.56 ending an amazing trip from these four young swimmers that have done us proud."

Read More About