Heavy rains in California delayed field plantings which affected the price of lettuce, broccoli, and cauliflower at at least one local supermarket.
According to a poster at the store, "Lettuces, Broccoli, and Cauliflower are in short supply and prices are higher than normal.
"Why? Heavy rains in California delayed field plantings that would typically be harvested right now."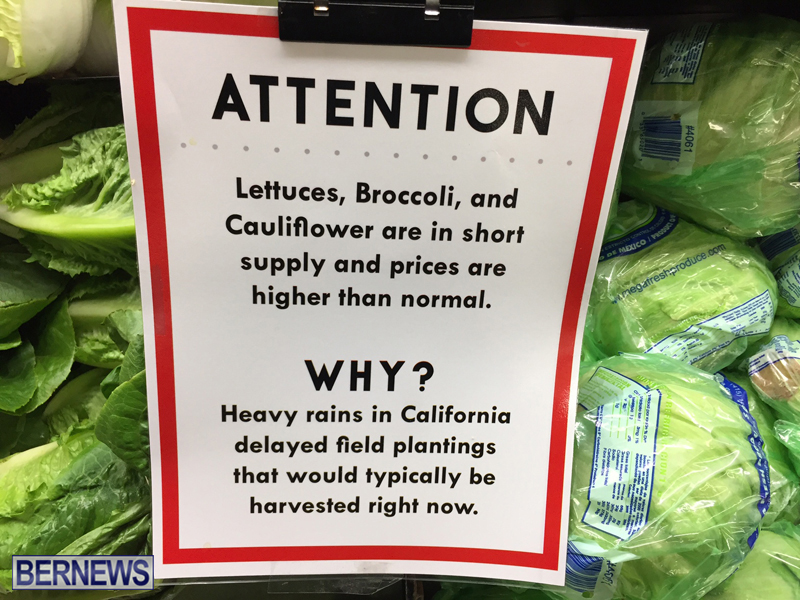 This is not unique to Bermuda, with various U.S. media outlets reporting on the shortage of lettuce and/or the price increase.
CBS Sacramento reports, "Eating healthy is about to take a bigger bite out of your budget, thanks to California's wet winter. You might have noticed your local grocery store lacking in lettuce, and the drought-busting winter is to blame.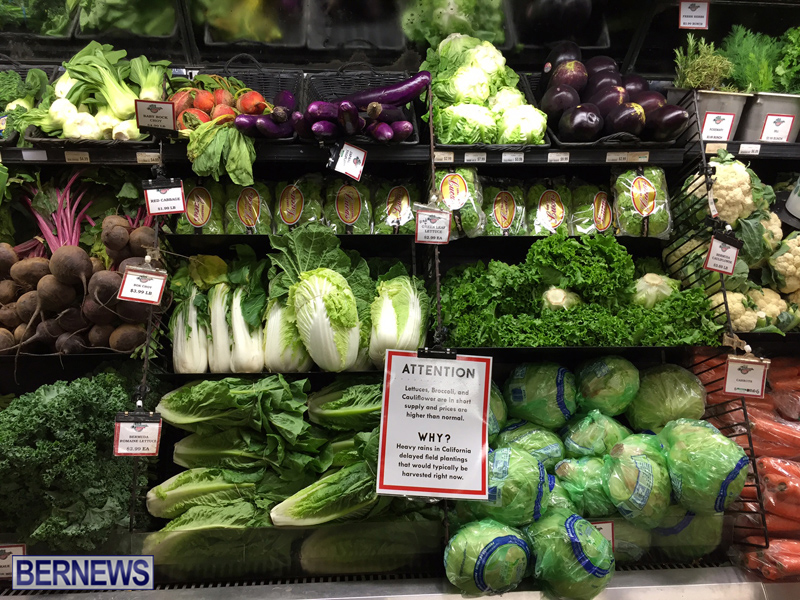 "California's farmers have been plagued by drought in recent years but the problem in 2017 is too much rain. That has squeezed U.S. salad supplies and it may be a several more weeks before supermarket shelves are fully stocked again," Bloomberg reported.
"Warmer-than-usual weather meant the winter growing season ended early in southern California and western Arizona. That was followed by heavy rain, pushing back planting in coastal regions of California, which is the largest U.S. fruit and vegetable producer."
"The delays have led to shortfalls of crops including lettuce and broccoli and sent wholesale prices soaring."
Read More About