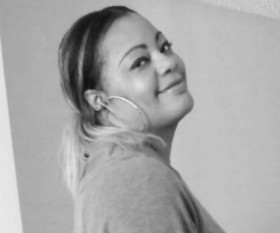 On Saturday, April 29th, Nicole Robinson will be directing a group of  students at Francis Patton Primary in their 2nd annual PTA Fashion & Talent Showcase at the Earl Cameron Theatre, City Hall at 6:00pm.
The theme this year is "World of Color" which the school said reflects the diversity of the school culture.
This is Ms. Robinson's second year assisting the PTA with their Fashion & Talent Showcase which is their major fundraising event for the school year.
Ms. Robinson stated, "As soon as I was approached again this year by the PTA President, I knew what my answer would be immediately! It was such a joy to play a part in preparing and watching the students transform into runway powerhouses last year and did not hesitate to volunteer my time again this year.
"If you missed the show last year, you certainly don't want to miss it this year! If last year's production is anything to go by, this year is going to be even bigger and better!"
Ms. Robinson said she would like to thank Principal Garita Codington, PTA President and her Executive Committee and the entire school community for allowing her to work with the Francis Patton students, staff and families again this year to showcase the school to the community.
Ms. Robinson expressed her love with working with young people, saying that as a teenager, she noticed not every child her age had the benefits of a loving family and spiritually nurturing environment, and some of them did not have the basic necessities.
As a young teen, she felt powerless to assist, but she set a goal for herself that if she was ever provided with the opportunity to help the youth, she would, even though, at the time, she had no idea how she would do so.
Then, one summer at the age of 12 or 13 years old, she attended a Fashion and Modelling Camp, and through attending this camp she found her passion and ,ove for fashion, poise and etiquette.
She said, "We were taught how to speak, conduct ourselves appropriately, and dress for success. Of course, the most important lesson taught was to always show good character and be a leader."
Her passion has given voice to many opportunities to give back to her community, and she has chosen to use it to nurture and enhance the lives of the children.
She recalled the dedication, consistency and patience of Terry "TL" and Betty Ann Furbert as they worked with her peers as teenagers. They showed the youth that they really cared and understood that as teenagers; they needed to feel accepted and validated in a meaningful yet fun way. These memories encouraged her to set her plan and goals in motion. She believes the adage is true "It takes a village to raise a child!"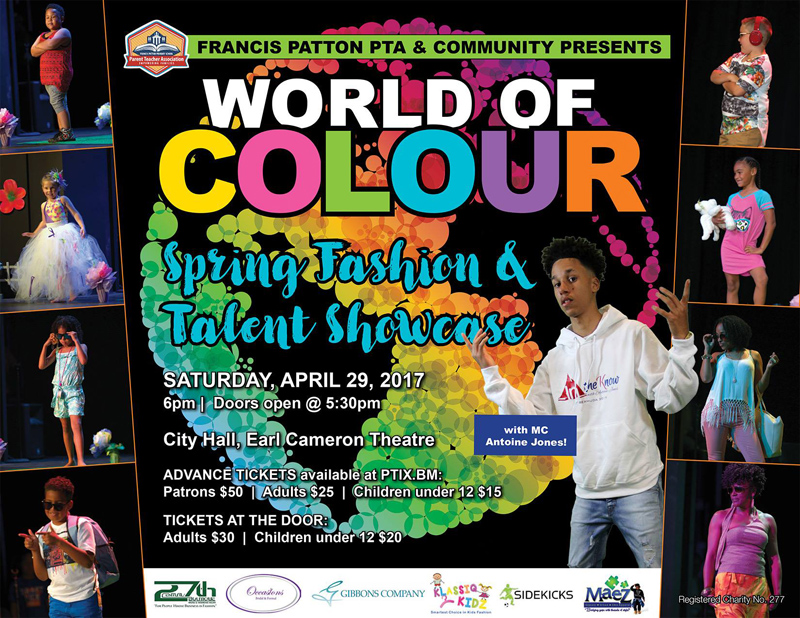 She now has a second opportunity and the privilege of coming alongside parents and teachers in a completely different arena and working with them to broaden the horizons of the students that attend Francis Patton Primary School to showcase their style on the runway.
She said, "When I produce fashion shows or work with young people in other ways, I have the distinct pleasure of watching them transform from these little people who were once shy or not cooperative, into children who now walk with assurance, confidence and boldness!
"These are children that now listen attentively because they want to learn and develop! They want to be the best! It warms my heart to see their faces light up when they recognize their accomplishments and knowing that something I said, sang or done has assisted them positively, is just icing on the cake."
It is Ms. Robinson's objective to continue to give the children the opportunity and tools she was given to assist them in fully realizing their potential by creating avenues and opportunities to use the gifts and talents God has given them.
She said, "I just want the schools and community to come out and support this worthy cause and families to enjoy the evening. This an opportunity for the PTA to showcase how the students, staff, parents and community partners of Francis Patton work together as a team for the betterment of the students that attend their school."
Ms. Robinson is reaching out to the community to consider supporting the Francis Patton PTA Fashion & Talent Showcase 2017. For more information regarding the PTA Fashion & Talent Showcase 2017 or to purchase tickets please visit Premiere Tickets Bermuda here.

Read More About
Category: All, Entertainment, News, Style & Beauty