The Bermuda Monetary Authority today [April 24] released the latest market statistics for Bermuda's [re]insurance sector.
"Most recent information based on annual filings shows that overall Bermuda's [re]insurers recorded $108.5 billion in net premiums [previously $116.2 billion], held $200.8 billion of capital [$214.5 billion] and had total assets of $631.7 billion [$583.3 billion]," the BMA said.
"Year-on-year movement in the statistics – 2015 data compared with 2014 data – was consistent with challenging market conditions over the same period. However, despite a decrease in premiums written and an increase in liabilities held, the [re]insurers' assets increased by nearly $50 billion, demonstrating confidence in the Bermuda market.
"Commercial Classes reported net premiums of $63.1 billion [previously $76.7 billion], held capital of $125.3 billion [$135.2 billion] and had total assets of $436.7 billion [$387.0 billion].
Craig Swan, the Authority's Managing Director – Supervision, said, "These statistics illustrate the continued strength of Bermuda's [re]insurance market and highlight the domicile's position of high repute in the world's risk transfer industry.
"Bermuda is one of seven countries having US Qualified Jurisdiction Status and one of two countries assessed as being fully equivalent under Solvency II," Mr. Swan said. "Bermuda's positive reputation means that more [re]insurers are controlling and managing the primary operations of their group structure from Bermuda.
"In the Authority's 2017 Business Plan released this month, the Authority said it will continue to strive to improve its performance, relationships and operations in 2017. Bermuda's reputation as a financial centre depends on the Authority's ability to continue executing and consistently delivering supervision to the high standard expected of it."
"As the world's largest capital domicile, Bermuda's captive sector enjoyed an increase in net premiums, writing $45.4 billion [previously $39.5 billion], held capital of $75.5 billion [$79.3 billion] and had total assets of $195.0 billion [$196.3 billion]."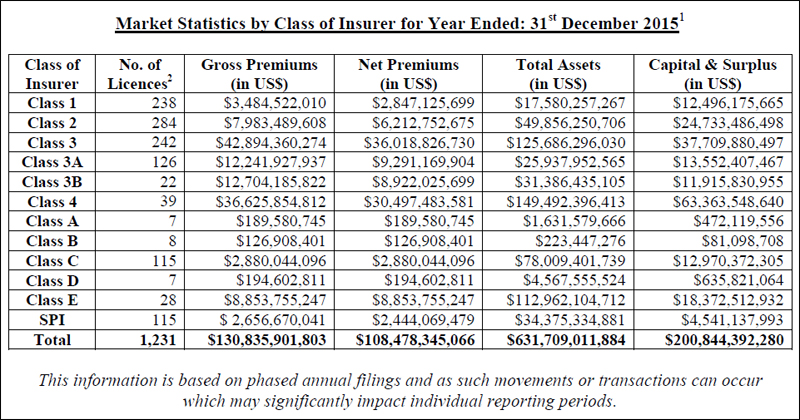 Read More About