The magnificent 162ft schooner Eleonora — an exact replica of the 1910 Herreshoff-designed Westward — took Line Honours for the Classic Class, finishing the Antigua Bermuda Race just before sunset yesterday [May 17].
Eleonora is one of the best-known racing schooners in the world and will remain in Bermuda for the duration of the 35th America's Cup.
The beautiful 90ft Swan, Freya owned by Californian Don Macpherson and skippered by Bermudian Joph Carter, finished the race just after Eleonora and is currently second overall in both IRC and CSA.
"Congratulations should also go to other yachts that finished the race, including John Marshall's British Oyster 65, Rock Oyster; Ondeck's Antiguan Farr 65, Spirit of Juno, skippered by Paul Jackson; Carl Soares' Bermudian Paradise 60, Morning Star and Carlo Falcone's classic Antiguan 1938 Alfred Mylne yawl, Mariella," the organisers said.
"Eighteen years ago, at exactly the same time, and from exactly the same place, Mariella was also heading to the America's Cup venue; only difference being that instead of having to sail 1,000nm it was 8,000nm all the way to Auckland, New Zealand," says Carlo's son, Shannon Falcone who was part of Team Oracle, winners of the 34th America's Cup in San Francisco.
"Out on the race course a terrific and somewhat rare battle is taking place between Chris Stanmore-Major's Whitbread 60, Challenger and Gilles Barbot's Volvo 60, Esprit de Corps IV from Québec. Both Canadian yachts are virtually neck-and-neck after time correction.
"The duel also has a bizarre element, in so much as Esprit de Corps IV is also carrying the crew rescued from abandoned yacht Monterey since yesterday morning. Esprit de Corps IV and Challenger are expected to finish the Antigua Bermuda Race later today, 18th May."
Eleonora is an exact replica of the 1910 schooner, Westward. She was designed by Nathanael Greene Herreshoff, the designer of the America's Cup defenders which turned back all six challenges from 1893 to 1920 © Tom Clarke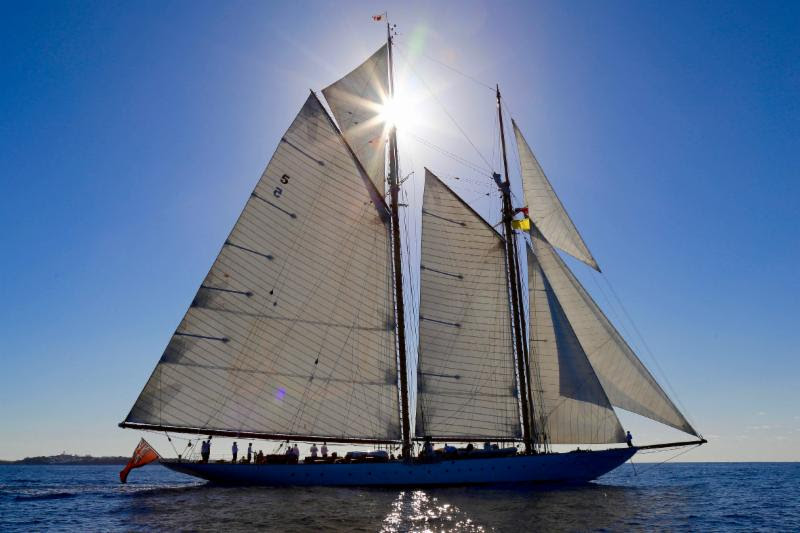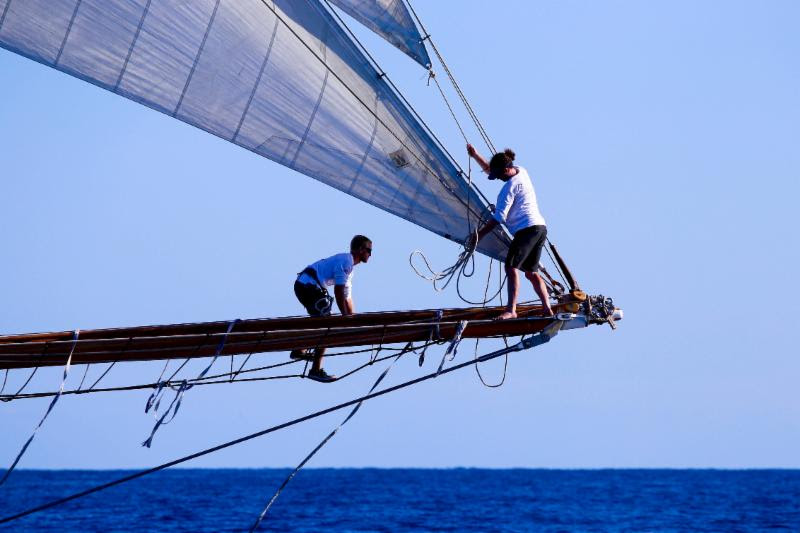 Eleonora crosses the finish line off St. David's Light, Bermuda just before dawn on Wednesday May, 17 © Tom Clarke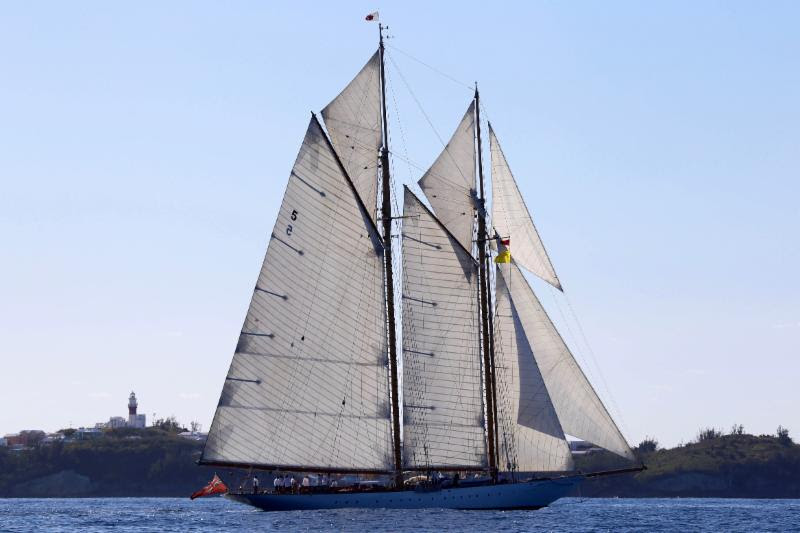 Crew on board Ondeck's Farr 65, Spirit of Juno Spirit of Juno cracked open a secret stash of M&M's to celebrate their finish! across the finish line just as dawn breaking. "Thanks all round to Skipper Paul Jackson, Watch Leaders Zoe and Pete and a great crew. A wonderful trip!" says on board blogger Mike Honner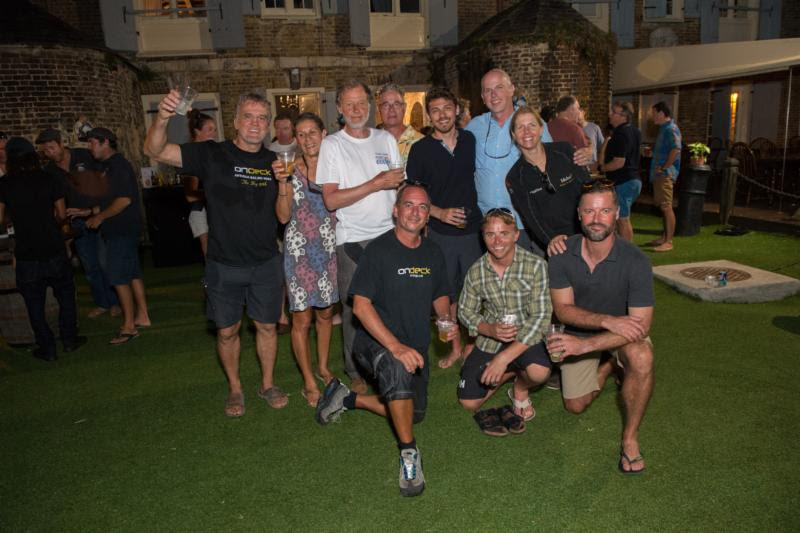 From Devonshire, Bermuda, Carl Soares' Paradise 60, Morning Star © Ted Martin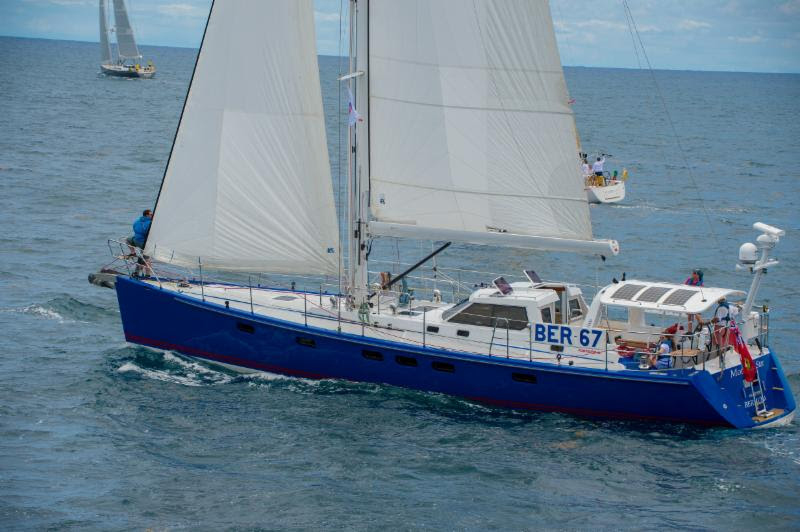 Now in Bermuda for the America's Cup. Carlo Falcone's Alfred Mylne-designed 1938 yawl, flying the flag for Antigua & Barbuda. The Antigua Bermuda Race was the first offshore race for over 10 years for the boat. © Ted Martin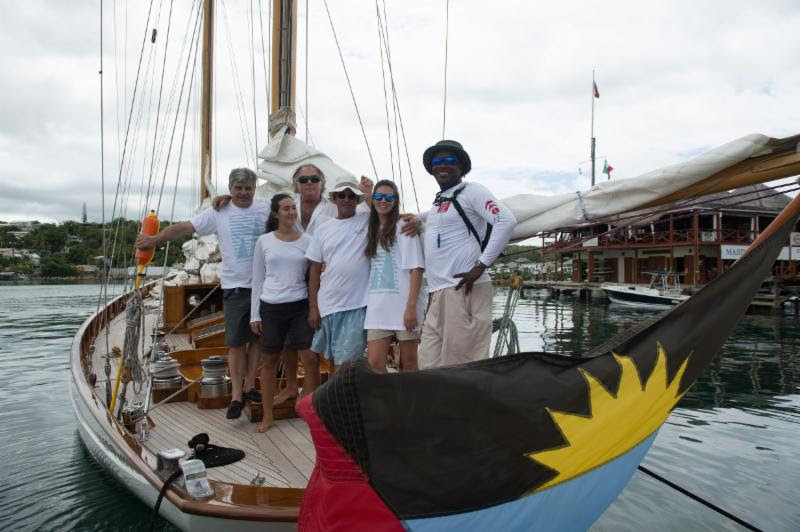 Read More About