[Travel column written by Don Burgess]
Immigration Kiosks
I flew through Toronto's Pearson Airport this week, so it was my first encounter using their immigration kiosks. There are hundreds of kiosks for travellers to use, which in turn makes the processing through immigration faster.
Travellers scan their passports into the machines in a similar fashion to what they would do when checking in at the airport to get your boarding passes.
For Bermudians, who need an Electronic Travel Authorization [ETA] to enter Canada, it will be attached to your passport electronically, so when you scan your passport, it will record you as having one.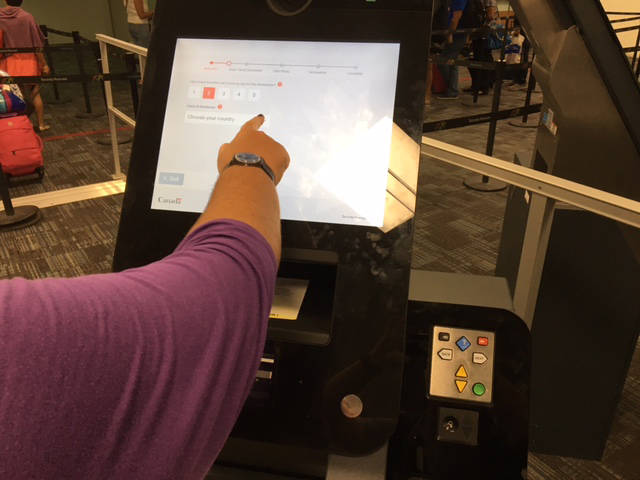 This was also the first time I had to apply for an ETA to enter Canada. I was able to do it online. That filling out of the form took longer than passing through immigration at the airport. I was approved the next day, so the processing of it was quick,
The ETA costs $7 and is valid for five years. Canada's ETA programme started on March 15, 2016.
More Kiosks
Last week I wrote about Hertz using video kiosks to rent cars, and this week I was in a McDonald's [okay, don't shame me for eating there] where they were using kiosks to place your food orders. I might have ordered from the counter but there was a long line of people, and no one was using the ordering kiosk, so it turned out to be more efficient and faster.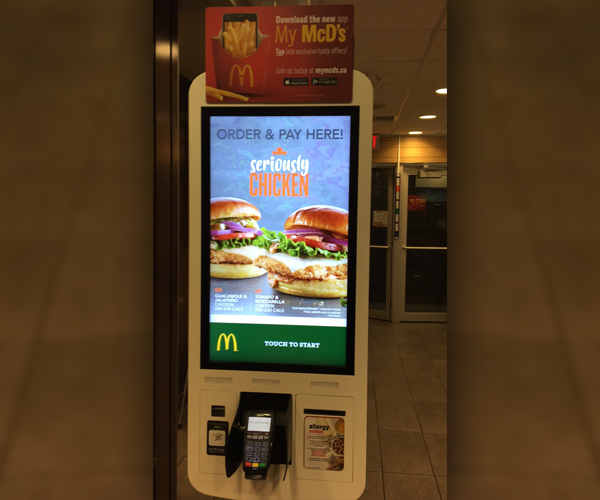 In both the immigration and McDonald's cases, it doesn't seem like they were replacing people with the machines as staffing levels seemed to be about what I would expect. However, you can see that as a next logical step as people get used to using the kiosks and don't need people helping them through the process.
New cruise ships.
Nine cruise ships are being built for 2018 by the major lines. The smallest will be the Seabourn Ovation, which will hold just over 600 passengers. However, that ship will be the largest in the Seabourn fleet. The 302 cabins are all suites,
Four of the ships will hold 4,000 or more passengers – Carnival Horizon [4,000], MSC Seaview [4,140], Norwegian Bliss [4,200] and Royal Caribbean's Symphony of the Seas [5,400]. The Symphony will be Royal's fourth Oasis Class ship while the Bliss will be the third in Norwegian's Breakaway Plus Class [so larger than the Breakaway which comes to Bermuda].
The Symphony will do Barcelona and Mediterranean itineraries in the spring and summer and will home port out of Miami in the winter.
The Escape will home port in Seattle and do Alaska cruises in the summer and winter in Miami for Eastern Caribbean cruises.
Genoa, Barcelona, and Marseille will be the home ports for the MSC Seaview, which will feature the longest zip line at sea, 426 feet.
Other new ships for next year include The Flying Clipper, a five-masted, square-rigged schooner; The Viking Spirit, which will be the fifth addition to its ocean cruising fleet; Holland America's 2,650-passenger Nieuw Statendam; and Celebrity Edge, a 2,900-passenger vessel which will debut in December.
Read More About
Category: All, Entertainment, News