The Ministry of Health advised that Tobacco Bay Beach "has been closed to swimmers due to higher than normal levels of water-borne bacteria."
"The Department of Health conducts regular testing of seawater and has closed the beach to swimmers and watersports today, due to bacterial levels above the Department's acceptable limit," the Ministry said.
Chart from the Government's seawater sampling: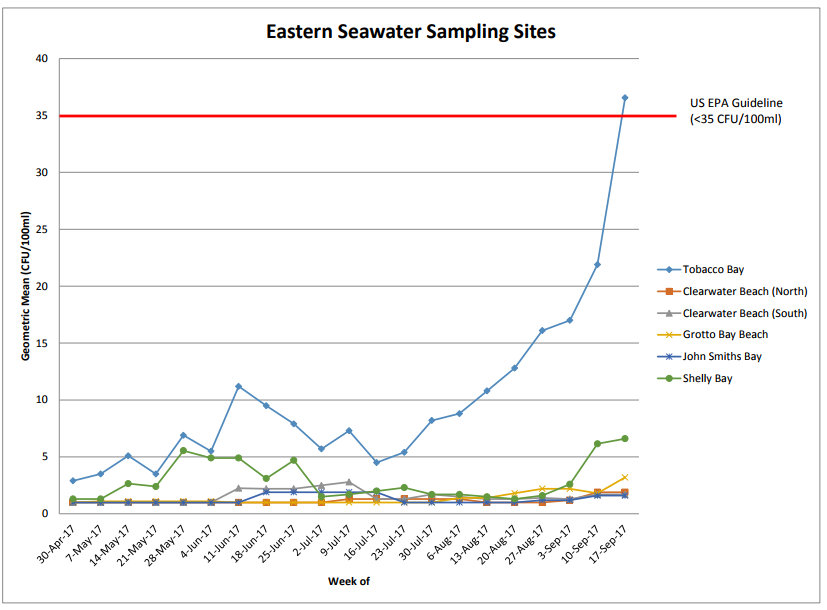 "Further testing and evaluation is underway and the beach will reopen once bacteria levels drop to normal. Inclement weather and wind direction can have an effect on bacterial levels.
"The concessionaire at Tobacco Bay Beach has been informed. For more information about Government's seawater testing, see here.
Update 2.15pm: The sample results were just updated to included Sept 17th, so we amended the PDF below to show the more recent ones, and also posted a screenshot above.
The Ministry's 2017 Seawater Sampling Results follow below [PDF here]
Read More About
Category: All, Environment, News