The Anglican Church of Bermuda will inaugurate it's new training course this weekend, a partnership between St Mellitus College, London [UK] and the Bishop of Bermuda that is designed to train locals and residents for ministry in the church.
A spokesperson said, "The course is delivered under the banner of "St Mellitus Affiliate: Bermuda". Students who successfully complete the 2-year course of theological and practical training are awarded a Certificate in Theology and Ministry by the Bishop of Bermuda. The course currently has 13 enrolled students from across Bermuda.
"At 4.00pm on Sunday 22nd October, The Revd Dr Sharon Prentis from St Mellitus College will inaugurate the course at a special service and lecture. Over Saturday 21st and Sunday 22nd, she will be speaking about Diversity, Representation, and Hopefulness for Christians living in today's world.
"Her talks are a part of the Anglican Church of Bermuda's "Thomas and Winifred Nisbett Lectures" which are designed to encourage Christians living in Bermuda to engage with their faith, the Christian scriptures, and the contemporary world. The talks are open to all and are free of charge."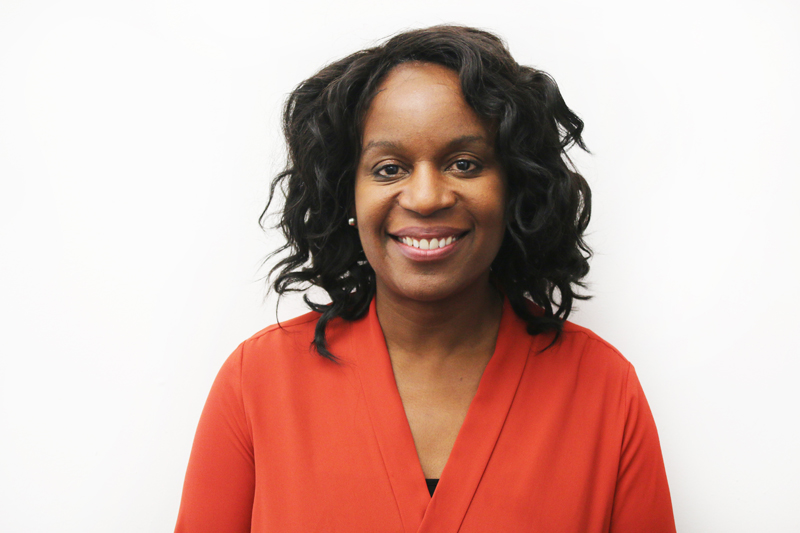 Saturday, October 21 at 11.00am – St. Paul's Anglican Church, Paget: Inspired Souls- Reflections on Saints and Holy People from Around the World
"Modern celebrity has become an increasing feature of our media obsessed society. From The Rolling Stones to Rhianna, the phenomena reflects something of a human need for heroes who exhibit an unusual quality. In the history of the Christian faith, can the same human tendency be applied to the veneration of saints?
"What is it about their lives and experiences that attracts interest throughout the ages? The lecture focuses on the stories of saints and holy people from diverse backgrounds and their relevance to modern life."
Saturday, October 21 at 2.00pm – St Paul's Anglican Church, Paget: Come as we are: Representation and the Church
"Europe is experiencing a resurgence in a political narrative around nationalism as a reaction to mass migration, terrorism and growing social and economic inequality. In the face of such challenges, how does the Church live out the reality of the Gospel and the kingdom of heaven where an emphasis is on loving others and the stranger is preeminent?"
Sunday, October 22 at 4.00pm – The Cathedral of the Most Holy Trinity: Surprised by Hope
"What does it mean to live 'outside' our own expectations, to travel 'hopefully' with an awareness of finding God every day in unexpected people and places? Is this endeavor realistic? From her experiences of working with Faith Based Organisations Sharon Prentis considers the unexpected signs of the divine kingdom at a time of increasing spiritual desolation."
The Revd Dr Sharon Prentis
"Sharon Prentis is a tutor at St Mellitus Theological College, London and an associate Anglican priest. Her academic career began at the universities of Leeds and Huddersfield where, alongside lecturing, she was actively involved in community-based projects.
"Previous work has involved supporting the implementation of Mission Action Planning in the Diocese of Southwark. As Deputy Director for Research & Development at The Salvation Army and Director of Health Development at Oasis, her focus was on the strategic development and deployment of Faith Based Organisations to deliver community services.
"Her work was recognised by the Department of Health in 2005 when she was named as a Mary Seacole Scholar for research on faith, culture and health. Research interests continue to be in exploring the relationship between faith, community and well-being, and promoting diversity in the Church. Sharon is married to Calvert who is also a priest.
Commenting on the new venture, the Dean of St Mellitus Revd Dr Andrew Emerton said "St Mellitus College now has over 250 Anglican ordinands in training with over 650 students in total. It is widely thought to be one of the most innovative and exciting places to study theology and to explore ministry and mission in the UK.
"It is great that through this experience we can offer support and advice to other parts of the Anglican Communion, as they seek to develop their own training to equip leaders. We are very excited for the vision that Bishop Nick Dill and the team spearheaded by Revd Ant Pettit in Bermuda has put in place."
The Rt Revd Nicholas Dill, Bishop of Bermuda, said, "I am truly excited at this opportunity to bring Theological Training to Bermudians, and thereby to build up the church for the future. The first cohort of candidate of St Mellitus Affiliate: Bermuda students are a wonderful cross-section of our island home, and I look forward to hearing more about their journey together.
"I am immensely very grateful to Sharon Prentis coming to be with us and encouraging us as we being together."

Read More About
Category: All