East Carolina University [ECU] graduate students, led by Dr. Bradley Rodgers, have been battling wind, rain, and concrete to assist National Museum of Bermuda [NMB] Conservator Zoe Brady with the conservation of a number of historic cannon.
Five cannon were recovered by Crisson Construction in 2017 during work at Hunter's Wharf, St. George's and are on permanent loan to the National Museum of Bermuda from the Corporation of St. George's.
Four had previously been used as bollards, partially embedded in concrete and painted green, with one cannon used as wharf fill. Crisson Construction notified NMB of the discovery and transported the artifacts to the Museum Conservation Laboratory in Dockyard.
The NMB explained that all five were in unstable condition and heavily damaged and without treatment would have an incredibly short 'life'. Four other cannon from the Museum's permanent collection were also included in the project.
East Carolina Students with Dr. Bradley Rogers, NMB Facilities Manager Andrew Harris and Malachi Brown of Crisson Construction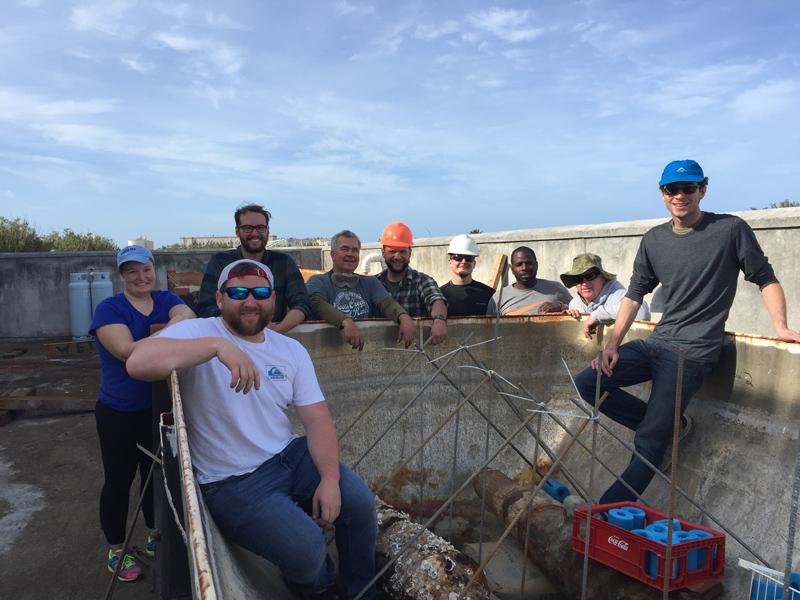 As part of the conservation process, students have created highly detailed 3D models of the cannon.
"Not only is this a fast, cost-effective and accurate method of documentation, but 3D imaging also captures a higher level of detail than photography, description or drawing," NMB said.
"These techniques, when used in tandem, result in a very complete data set and can be used as a point of comparison throughout treatment and referred to by future researchers."
Cannon being lowered into final position in Conservation tank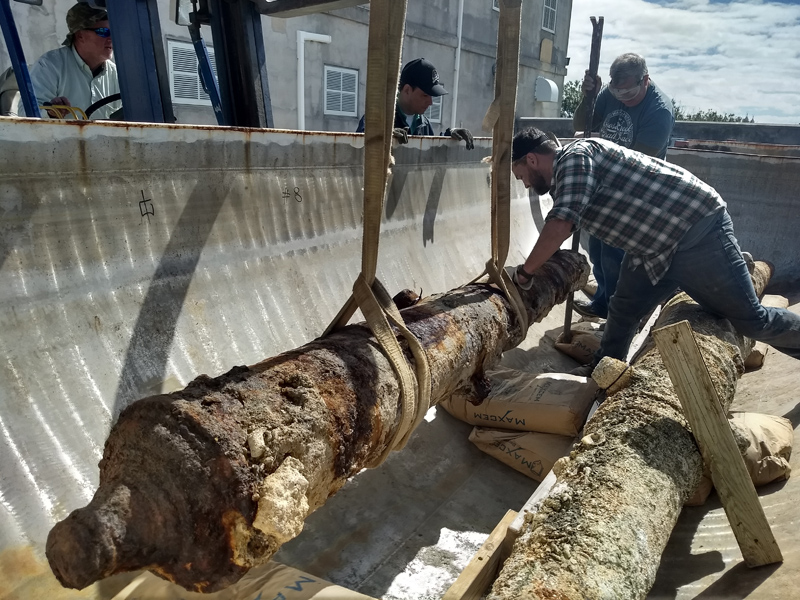 The cannon have been mechanically cleaned, removing as much concrete and debris from the exterior and interior as possible.
Cleaning involved chiseling the concrete off, power washing off paint and debris, and emptying the barrels which were packed with fill and unexpected artifacts, including flint, coal and pottery.
ECU Students preparing cannon for electrolysis treatment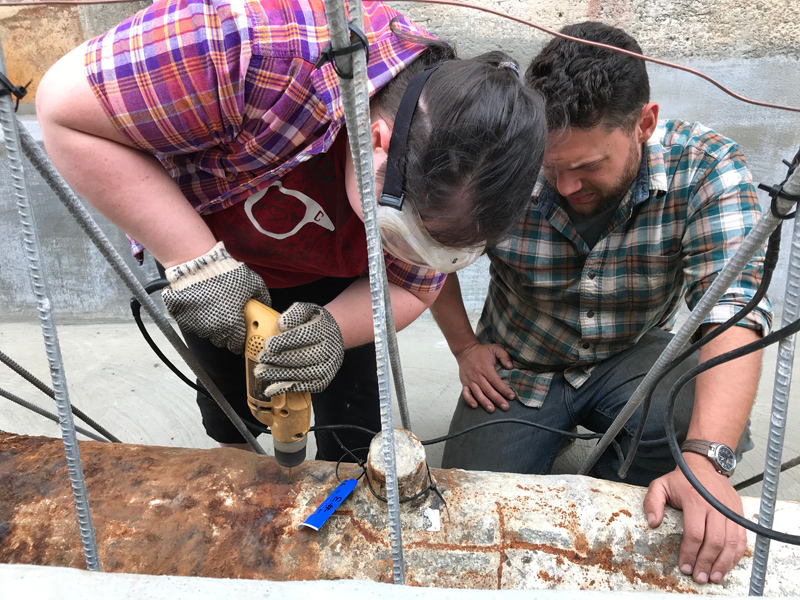 "Once cleaned, they were moved into large tanks to go through a multi-year [4/5 year] electrolysis treatment, which uses an electric current to further clean the cannon, remove chlorides, and reduce the corrosion product," NMB said.
"The process was carefully carried out using forklifts with trained operators, as the placement is vital to the success of the project.
"After electrolysis is deemed successful and post-electrolytic treatment is complete then the cannon will be stable and available for display and study for a number of years to come.
3D model of cannon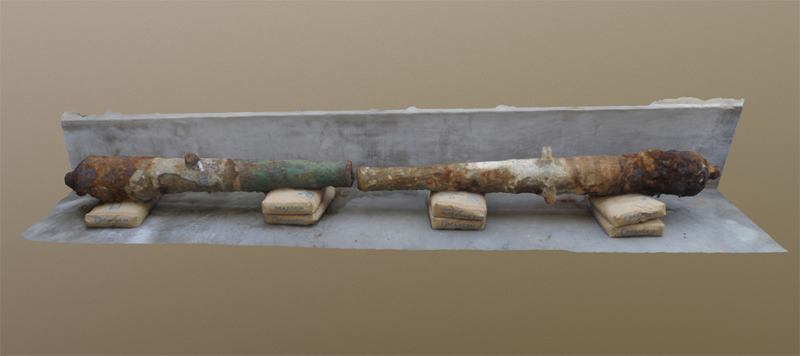 East Carolina University has been working with the National Museum of Bermuda on maritime archaeology projects since NMB first started archaeological work in the 1980s.
The conservation work completed by ECU has been instrumental in ensuring these artefacts are preserved, according to NMB Conservator Zoe Brady, who said: "The progress made on these huge artifacts in just a few days is outstanding – and in such conditions!
"It would be impossible to make such headway without the assistance and expertise of the East Carolina University team under the guidance and leadership of Dr. Bradley Rodgers."

Read More About