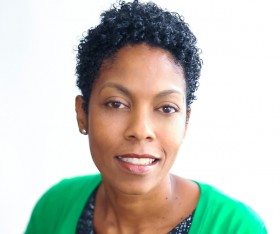 The US-based Human Rights Campaign recently interviewed OUTBermuda Board of Directors Deputy Chairperson Zakiya Johnson Lord about their campaign.
In the interview Zakiya Johnson Lord said, "OUTBermuda began because many LGBTQ Bermudians–myself included–who were partnered with non-Bermudians experienced discrimination. We wanted to highlight the emotional and financial costs that we were incurring, simply because of our sexual orientation and who we love.
"OUTBermuda was registered as a public charity in 2016. To be very clear, we want more than equal marriage rights—we are advocating for equity in all things. We want schools that are affirming, families that are welcomed and respected, workplace inclusivity, health care that is responsive to our lives and needs and a society that not merely recognizes us, but embraces us."
When asked how OUTBermuda has responded to the change to marriage laws, she said, "We felt affirmed when Bermuda celebrated the historic same sex marriage ruling last May, but the recent domestic partnership law rolls back our rights to marriage and we believe it is unconstitutional. It will come into effect on June 1.
"OUTBermuda joined with an individual plaintiff, Maryellen Jackson, and filed a challenge to the law earlier this month. This case was consolidated with an existing case brought by Bermudian Roderick Ferguson, and will be heard before the Supreme Court on May 21 and 22.
"One of our main concerns is that domestic partnerships likely will not be recognized internationally in the same ways as marriage. There is high probability that persons entering into domestic partnership in Bermuda will face significant hurdles to accessing the protections and safeguards that married couples are entitled to, including hospital visitation, child custody and care."
When asked what what the world should know about Bermuda and the fight for equality, she said, ""We are proud of Bermuda's remarkable progress over the past 25 years, beginning with overturning our sodomy law in 1994. In just the last five years, we've made great strides on immigration and adoption rights. It's safe to say that Bermuda, compared with other jurisdictions, is a welcoming and progressive place for LGBTQ people – but full equality is still our goal."
You can read the full story here on HRC.org.

Read More About
Category: All