The Bermuda Yoga Teachers Association [BYTA] is getting set to celebrate the 15th anniversary of its annual free community event on Sunday [June 24] at 6.00pm at Astwood Park.
A spokesperson said, "Every year, the Bermuda Yoga Teachers Association marks the summer solstice with a free yoga practice at Astwood Park.
"This year, it celebrates the 15th anniversary of the Summer Solstice Sunrise Yoga event.
"The BYTA originated in 2000 by way of the late Mary Susan Smith, one of the most senior teachers of yoga on the island at that time. She invited Bermuda's yoga teachers to come together to provide a network of support and a feeling of community.
"Mary Susan's overriding goal was to bring yoga, in its many forms and with its many benefits, to the wider community. With this intention, the Association explored ways to increase awareness of yoga in Bermuda."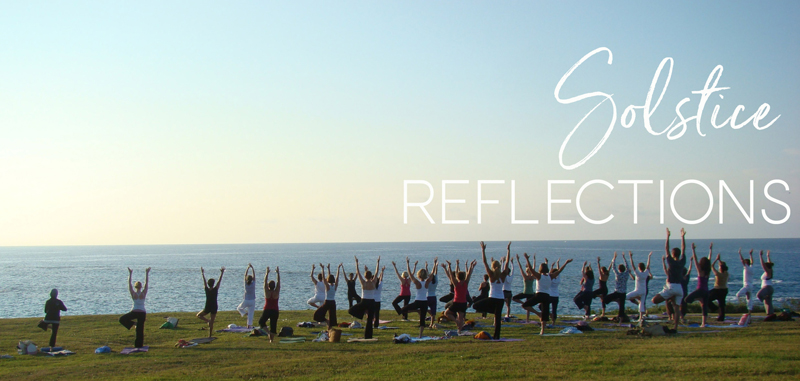 "They decided to organize a free community event, and in 2003 the BYTA offered the first Summer Solstice Yoga Practice.
"The celebration of the summer solstice seemed a fitting time to come together in nature, and Astwood Park, which offers an excellent vantage point at sunrise, was chosen as the location.
"The event begins at 6.00am, and participants welcome the sunrise as they practice a guided sequence of yoga postures.
"This special outdoor class is led by eight local teachers, each presenting a different section of the practice. The patchwork class format offers an opportunity for multiple teachers from the community to be involved, and builds a sense of camaraderie. The participants also love to experience the variety of styles and teaching skills."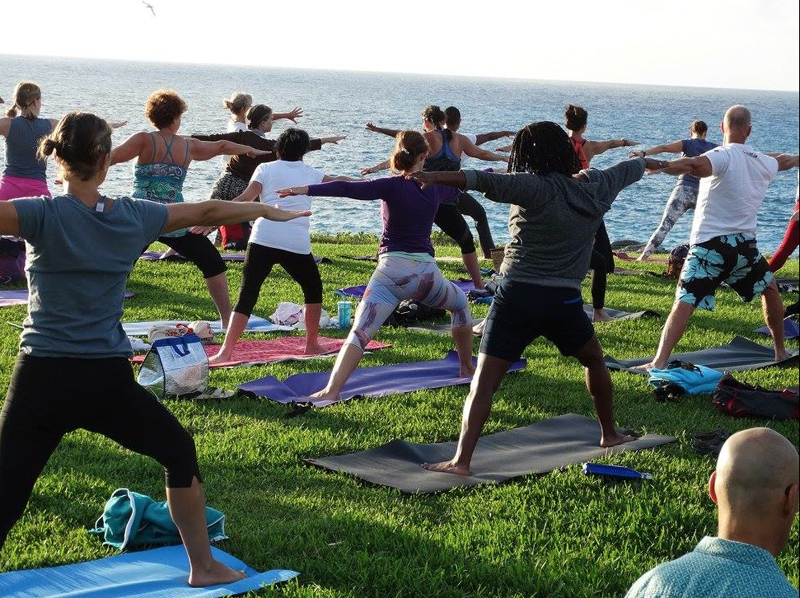 "The class concludes at 8.00am, when everyone is invited to stay for a social potluck breakfast to share time and connect with the yoga community.
"Mary Susan has left a wonderful legacy and would be so happy to see people coming together again to mark the 15th anniversary of the event. Each year, the number of yoga teachers and yoga practitioners increases across the world as it does here in Bermuda. The BYTA hopes to welcome more and more people into the yoga community.
"Everyone is invited. This event is family friendly and suitable for all levels of yoga practice. Beginners are welcome.
"Wear loose, comfortable clothing [bring layers in case it gets cool], and bring water and a mat or towel to practice on."
Visit the website or email bermudayoga@gmail.com for more information.

Read More About
Category: All