[Generation Next Youth Movement Series]
'Stay true to yourself and your values. Be relentless in your pursuits, but dare to help someone else along the way – your success does not depend on someone else's failure' -Ryan Robinson Perinchief
A budding lawyer and social entrepreneur, twenty-one-year-old Ryan Robinson Perinchief has channelled his passion for social justice and youth empowerment into the establishment of a youth summer initiative, The Future Leaders Programme.
A former Youth Premier in Bermuda's Youth Parliament, he is currently pursuing his LLB [HONS] Law degree at Durham University, and began his local educational journey at Bermuda Institute before completing high school at The Berkeley Institute, where he was selected Head Boy.
Ryan was the winner of the 2014 Alpha Phi Alpha Fraternity, Epsilon Theta Lambda Chapter 13th annual Alpha Beautillion. He was also recognised in 2013 for having the best submission in the under-18 category to the SAGE Commission, where he made a range of suggestions, from improving the efficiency of the Civil Service to capitalising on satellite aerospace.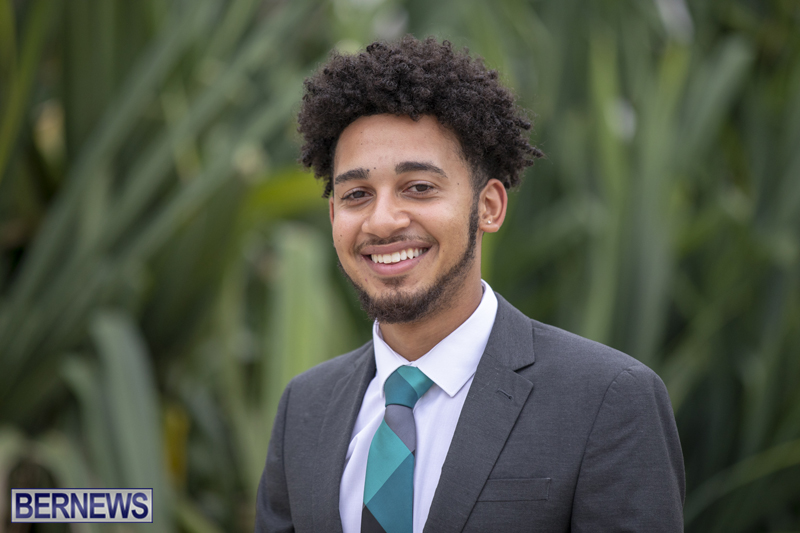 Ryan describes the Future Leaders Programme as 'a crash course on self- empowerment and community activism for teenagers.
Students learn about the causes of issues such as gang violence, poverty and inequality whilst serving at local organizations and meeting with community leaders to examine possible solutions. As the future leaders embark on these various activities, students they also gain critical thinking and teambuilding skills, as well as challenge their own limitations.
'The aim is that by the end of the programme, young people are empowered and motivated to take up leadership roles and become change makers in our community'.
Now in its second year, the programme has an average intake of approximately twenty Future Leaders per year and its academic component runs until the end of July.
Asked about the future of the Programme, Ryan stated, "I'd like to see The Future Leaders Programme grow to become more than just a summer programme – something which can include more and more young people to keep them engaged in the community throughout the entire year.
"In addition to being able to allow all students to participate regardless of their financial background, I'd also like to be able to assist more young people in achieving their life goals, whether as leaders, artists, entrepreneurs or students."
He credits his inspiration to his parents, Tammy Robinson and Wayne Perinchief, and other outspoken young people:
"My mother has worked hard all her life to make sure I had a healthy and supportive upbringing. I'm inspired by my father who has guided me into being the man I am today. I am inspired by any other young person I see who is brazen enough to go against the norm and remain true to self in a world that consistently rewards conformity and apathy."
A 'Future Leader' himself, there can be no doubt that this young man will serve our island well; When asked what advice he would give to his peers, Ryan encourages young Bermudians to find their flame, be true to themselves, and pursue their dreams relentlessly.
He said, "You can achieve whatever you set your mind to. Just remember that sometimes success means sacrifice, whether that means going the extra mile, or being the odd one out.
"And although we cannot predict the future, the journey is more important than the destination: be flexible and open minded, but respect yourself too – always stay true to yourself and your values. Be relentless in your pursuits, but dare to help someone else along the way – your success does not depend on someone else's failure."
To learn more about The Future Leaders' Programme, follow them on Instagram @futureleadersbda or visit their website at www.futureleadersbda.com.

Generation Next, in conjunction with Bernews, is producing a 'Youth Movement' series to spotlight our island's young people who are trailblazing paths not only here at home but across the globe with their respective talents, innovative ideas, fresh energy and vision. If you would like to recommend a young person to be featured, please contact generationnextbermuda@gmail.com. The Youth of Today, Leaders of Tomorrow, Generation Next!
Read More About