Bermudian Shiona Turini is working as the costume designer for HBO's series 'Insecure,' marking the latest in a growing list of high profile credits for the fashion expert.
This is the latest in an ever increasing portfolio of work by Ms Turini, and marks not the first time that she's worked with Issa Rae after taking responsibility for styling a cover image and photo spread of the actress in an issue of Ebony magazine earlier this year.
Ms. Rae, styled by Ms. Turini, on the cover of Ebony Magazine: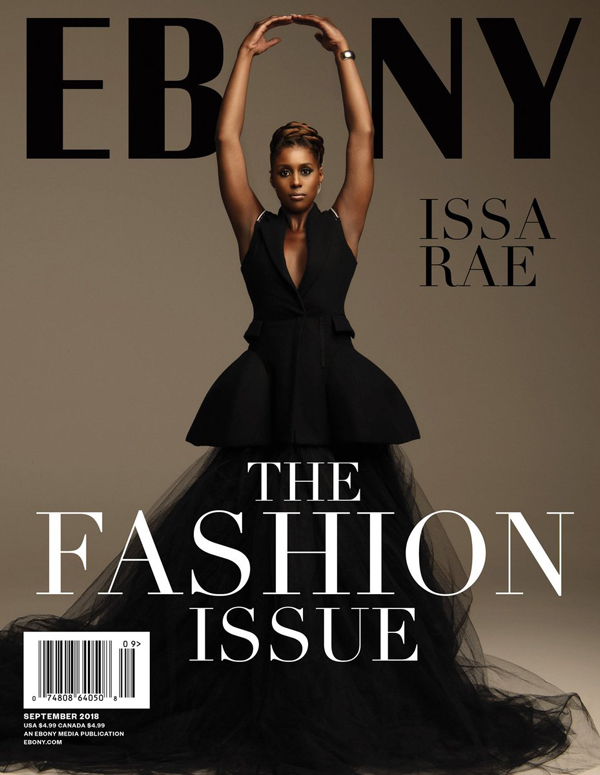 Ms. Turini is a highly accomplished style consultant who has worked at publications including Teen Vogue and Cosmopolitan, styled celebrities such as Solange and Beyoncé Knowles, worked with leading brands such as Nike and continues to work on high level projects.
Issa Rae started her path to stardom with her YouTube web series Awkward Black Girl before going on to star in Insecure, which is the first series to be written by and star a black woman on the US cable network
IMDB describes the series by saying, "Follows the awkward experiences and racy tribulations of a modern-day African-American woman."
The series was nominated for two Emmys in 2018, including Outstanding Lead Actress for Issa Rae and Outstanding Cinematography for a Single-Camera Series [Half-Hour].
A story in Vice said, "One aspect of the show that's covered in every episode recap is the amazing outfits of each of the cast members. From Issa's statement tees to Molly's monochromatic suit looks, we catch ourselves asking, "Who designed this?"
For season 3, Issa tapped Bermuda native Shiona Turini for majority of the costume design and direction. Though former seasons had laid out a blueprint for Shiona, she decided to shake things up a bit this time, and became more intentional about the designers and looks she selected."
A story in Cosmopolitan said, "Ayanna James, wardrobe consultant on the series and the woman responsible for giving us Issa's empowering collection of black-culture tees, told Teen Vogue that Issa actively creates opportunities for emerging designers of colour.
'It's important to give a platform to those who supported you from the beginning and those who can truly benefit from this,' said James. 'The average consumer shops online most of the time now, so it's much easier to find and support brands that truly represent some of us.
"Additionally, it allows for nuance and details with characters when I do a bit of digging. It helps layer the show with culture.' Stylist Shiona Turini is taking control of the threads for Insecure season three, and carries the show's tradition of empowering designers of colour."

Read More About
Category: All, Entertainment, News