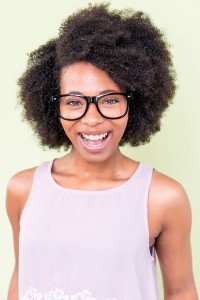 Bermudian actress Quinceé Kaya Dill, who has worked in several short films and web series as well as written, produced, and starred in her own film festival nominated short Scissors Vs. Ponytail, is continuing to further her acting career, both at home and abroad.
When asked about her path toward acting, Ms. Dill told Bernews, "I've been interested in acting since I was very young. I wrote skits, which were occasionally performed. It wasn't until I was living in Marietta, Georgia, that I realized that I wanted to do acting as my career. I returned to Bermuda in 2010, which is when I did my first stage play. It was Animal Farm, with Gilbert and Sullivan.
"I've appeared in a web series called Life as A Mermaid as well as another web series, called V Card, which has not yet been released. I cannot wait to see how it turned out. As for short films, a few include Ho Molta Fame, which came in second place in the Italian-Thai 90 Seconds Film Competition, Utopia, and Scissors Vs. Ponytail."
When asked what it was like writing, producing, and starring in Scissors Vs. Ponytail, Ms. Dill said, "Scissors Vs. Ponytail is a short about minding personal space. I wrote the script in one sitting and edited it over a few days. Within about a month, I had already done a plan, secured my co-star, Lara Bunta, an incredibly talented actress from Slovenia, as well as my director, Brittany Suarez.
"Though it's a rather short piece, it was my very first time producing something that I wanted to share. We shot the final footage in only a handful of hours and it was incredible. I had such amazing people helping me with the process. Since I was also starring in it, having a fantastic director and a wonderful Director of Photography, made the whole process easier for me, so I could better focus on my performance.
"I had so much fun putting my ideas for my character in front of the camera. Being my first production, it continued to inspire me when it in was accepted into and to screen at a film festival.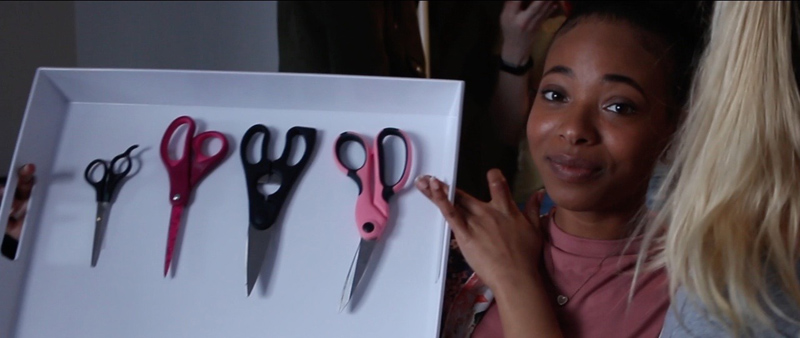 When asked how she had gotten her start in the United States, Ms Dill said, "As stated before I previously resided in the United States, years ago. Having the knowledge of what you could do from there motivated me to get back to the US as soon as possible. While on island, I did not get to experience Bermuda's film industry.
"Here I was only exposed to theatre but knew that I wanted to experience more. I decided that I wanted to learn more about Film and Television, just to shake things up from what I was used to. As soon as I could I hopped on a plane, with the support of my family, all the to Los Angeles, California.
"As of now, working in the US has had its hiccups, as it's definitely a tough industry. However, I've been able to meet and work with many talented people who can do not only do creative things in front of the camera but also with people who can do magic behind it. It has been an exhilarating experience, being able to get up and go to audition or go to work.
"Being able to act on a regular basis is what I've always meant to be doing."

Read More About
Category: All, Entertainment, Films/Movies, News