Author and illustrator Elizabeth Mulderig is helping to celebrate Mother's Day with her new book Tiny's Super Mommy in Bermuda, with the author set to sign books on May 11 at Bookmart from 2.00pm to 4.00pm.
Promising to make a "perfect gift for moms on their special day," the book aims to highlight the love between mother and child.
Ms. Mulderig said, "A mother's love can help build positive attributes in children. If children feel loved then they love themselves and feel worthy. Since a person needs to first love themselves in order to love others, the world would be a better place if we can instil this in kids. When a child shines like a star in their mother's eyes it brings positivity to everyone around, even tree frogs."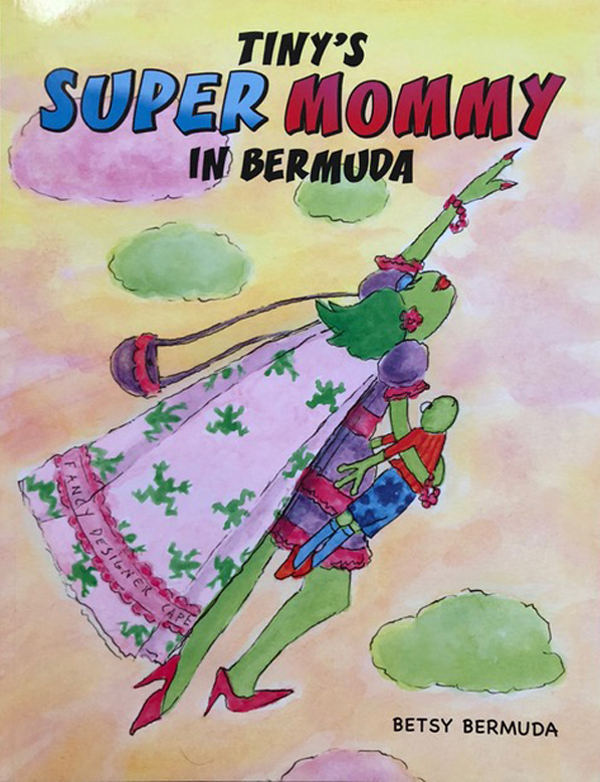 "Several studies have shown the important effects positive reinforcement, love and support has on a child. It makes a huge difference in a child's life. Especially, in the early years. If a mother, or someone like a mother, protects, nourishes and cherishes a child there's a very good chance the child will grow up with a strong sense of self worth.
"This is reflected in academic success as well as loving relationships throughout the child's life. Telling children they are a good person, a kind person and a smart person over and over again puts that narrative inside their heads. They grow to believe they're all of the above. Berating a child with harsh words over and over again does the opposite. Without the gift of strong self esteem early on, the child will not have the tools to fight failures of all sorts later on and will be set up for self loathing rather than self acceptance and forgiveness.
Noting that the book is dedicated to four different women, including the author's own mother, Ms. Mulderig said, "My mom was really great. But I was nurtured, mothered and strongly supported by other women as well. Ruth Harvey, was my nanny and as a child she would take me on adventures all around the island. She made me feel safe and loved. I called her 'mama Ruthy'. We had so much fun together.
"And my mother-in-law, Janet, was fabulous as well. She was incredibly supportive of my writing and art work. Tuppy Cooper was also very encouraging as my first editor. She really helped me grow stronger as a writer."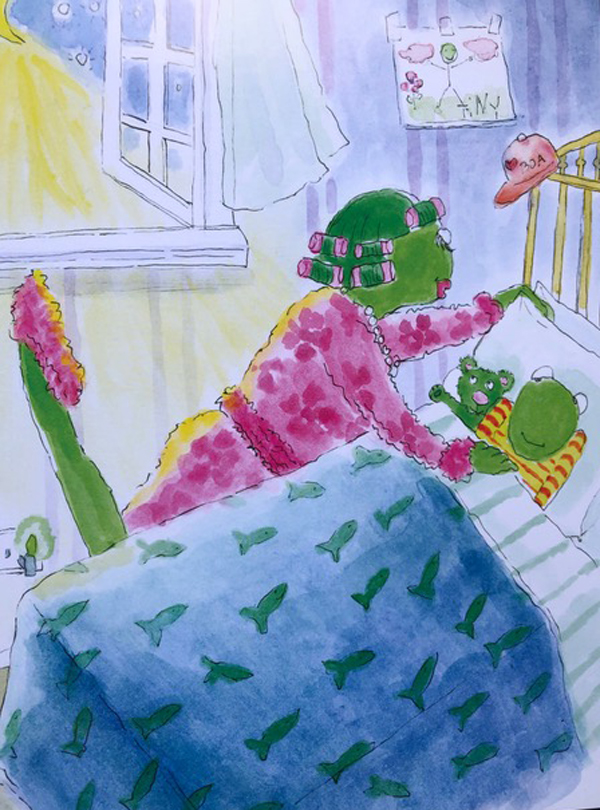 A spokesperson said, "The author has represented each of these women in different ways throughout the book. Super mommy's nails and lipstick are the same colours the author's mom used to wear. And the 'Frogue Magazine' is in lieu of her mother's love of Vogue. The places they visit are the places her mama Ruthy used to take her. The botanical garden rose is for Janet who was the head of the rose society and the meter is the same meter that Tuppy set for the very first Tiny book. Unfortunately, all four of these women died last year."
Ms. Mulderig said, "I was excited to share my new book with mom, Ruthy, Janet and Tuppy. All of whom have nurtured my talents. At least my mom was alive when I started the book. In fact, she named the book and suggested I choose my talented niece, Kaitlin, to edit the book."
The spokesperson continued, "As heart broken as the author is, she takes comfort in the fact that all of these women live on in her loving memories of them.
"Elizabeth knows that mommies are not perfect. But it doesn't take perfection to love a child, it takes sharing time and caring attention. She was conscious of making Tiny's super mommy imperfect. Super mommy trips up a bit along the way. At one point she makes Tiny a sand castle which gets squished before Tiny sees it.
"But it's the thought that counts. At another point, Super Mommy looks ridiculous after swimming with Tiny. She looses a shoe, looses an earring and a bracelet or two. She gets covered in seaweed and her make-up is smeared and her hair is a big ol' mess. However, none of this is important.
"What is important is the time she spends with Tiny and the loving attention she gives him."
Ms. Mulderig said, "Mommy showed Tiny that laughter and love, were the very best things down below, up above. The down below is in crystal caves and the up above is on top of Gib's Hill lighthouse. These were two of my favourite places that Ruthy used to take me as a kid."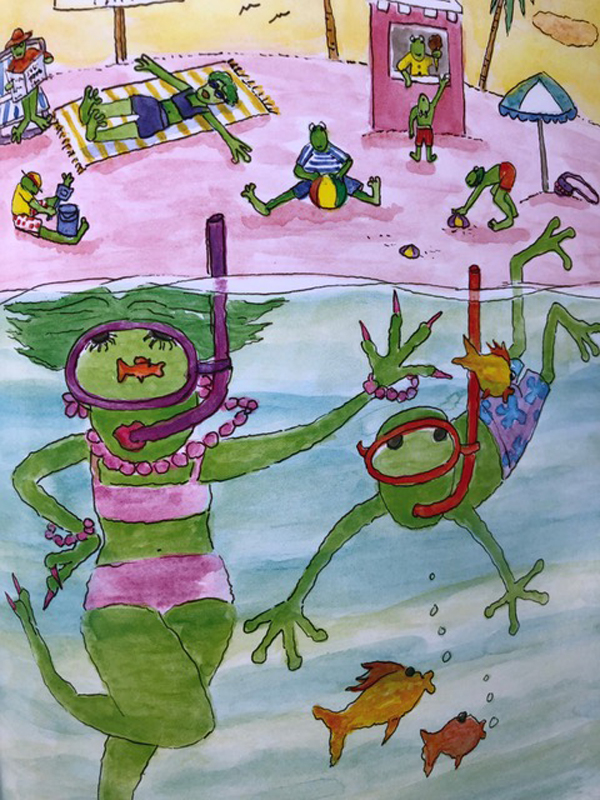 "Tiny's Super Mommy is an interactive book. Each page questions the child about the illustrations. The questions are educational and involve numbers, shapes and colours so the child can have fun while learning along the way. There's a chorus as well on every other page so kids can join in: 'Kiss kiss and hug hug, super mommy's full of love.'
"The story takes children on an adventure throughout Bermuda with Tiny and his mommy. They fly a kite together, snorkel in Snorkel Park and even dance with a Gombey. The day is wonderful until Tiny almost gets eaten by a cat and a dog and a lizard and a hog. Super mommy puts her super designer cape on, leaps into a yoga position, scoops Tiny up and rescues him.
"At the very end of the story I show how super mommy's love has made Tiny a super star – 'Super mommy's love is warm, bright and shiny and just like a star it's made me super Tiny!'"
Ms. Mulderig will be signing her books on May 11 at Bookmart from 2.00pm to 4.00pm.
Tiny's Super Mommy and Mulderig's other books are available at local stores, on Amazon Kindle, and on her website.

Read More About
Category: All, Entertainment, News